Last week, U.S. Rep. Val Demings, D-Fla., held a roundtable conversation with Central Florida Puerto Rican business leaders.
The event, which has hosted at Achilles Art Café, included a presentation by J. "Malcolm" Richards, the district director for the U.S. Small Business Administration (SBA) in the North Florida District, and Ed Ramos, a senior area manager for the SBA in Orlando.
Also present were Dr. Fernando Rivera with the University of Central Florida Puerto Rico Research Hub, and Jorge Figueroa, the president of the Puerto Rican Chamber of Commerce of Central Florida.
"One of my top priorities in Congress is to support Florida's small businesses. I can't picture our region without picturing the restaurants, shops, stores, beauticians, doctors' offices, and countless other small businesses that bring life and community to all of us. This has been a tough pandemic, and I was proud to support the COVID-19 relief that extended billions of dollars of support and other resources to local small businesses, put money in people's pockets, and supported our vaccination effort," Demings said after the meeting.
"We are also currently working to pass major legislation to invest in our communities, rebuild our infrastructure, create millions of new jobs, cut middle-class taxes, and reduce the cost of crucial services like health care, education, child care, senior care, and more, which will put money into people's pockets and help stimulate our economy," she added. "I want to thank our participants today for this important discussion on how to continue to support our economy, and I invite any small business owners seeking assistance to reach out to my office."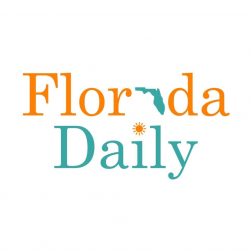 Latest posts by Florida Daily
(see all)