 Now starting her second term in Congress, U.S. Rep. Val Demings, D-Fla., was named to the U.S. House Permanent Select Committee on Intelligence.
The committee "provides oversight to the American intelligence community, and annually produces the U.S. intelligence authorization bill that prescribes limits and allowances to intelligence-gathering activities" with its members analyzing "intelligence reports on emerging threats, and oversee information sharing between agencies of the Intelligence Community."
Demings weighed in on her new assignment on Wednesday.
"I am honored by the trust put in me by Speaker Pelosi and my colleagues," Demings said. "Members of the Intelligence Committee are trusted with our nation's highest secrets and expected to use that information in unwavering defense of our citizens, civil liberties, and Constitution. As a law enforcement officer, I always worked to enforce the law, justly and without prejudice. I will bring that same commitment to justice and truth to this appointment."
Demings noted that the committee will look at Russia's role in the 2016 presidential elections.
"Under GOP leadership, investigations crucial to our security and freedom have been ignored or politicized," Demings said. "After years of inaction and obstruction into crucial investigations, I look forward to working with Chairman Schiff and other members of the committee to resume our constitutionally-mandated oversight in defense of our democracy."
Before being elected to Congress in 2016, Demings served in law enforcement, rising to become chief of the Orlando Police Department. She serves in the U.S. House Judiciary and Homeland Security Committees and the U.S. House Subcommittees on Crime, Terrorism, Homeland Security, and Investigations; on Border and Maritime Security; and on Cybersecurity and Infrastructure Protection.
Demings has a lock on a second term as she faces no opposition in the general election. In 2016, after beating a crowded field of primary rivals including longtime state legislator Geri Thompson, Demings routed her Republican opponent by almost 30 percent. She represents parts of Orange County.
In addition to her new assignment, Demings is keeping her seats on the U.S. House Judiciary and Homeland Security Committees.
Kevin Derby can be reached at Kevin.Derby@floridadaily.com.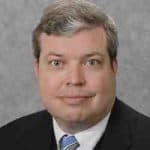 Latest posts by Kevin Derby
(see all)