A Democratic congresswoman from the Sunshine State said President Donald Trump shares some of the responsibility for bombs sent last week to prominent members of her party and opponents of the administration.
U.S. Rep. Val Demings, D-Fla., weighed in on Thursday after bombs sent in the mail to former President Bill Clinton, former President Barack Obama, former Vice President Joe Biden and other critics of Trump were intercepted by law enforcement officials.
"Bombings and violence of any kind are unacceptable. We all know this. Whomever sent these bombs will be found and brought to justice," Demings said before turning her fire towards Trump.
"The ultimate guilt lies with the bomber," Demings continued. "But there is a sickness in our politics that goes beyond this string of attacks. President Trump has encouraged, excused, and alluded to violence repeatedly, including against the specific people targeted this week. Trump's refusal to take responsibility or stop the use of violent rhetoric is inexcusable and dangerous.
"More than anything, we need a return to unity around shared values, responsible leadership, and ethical politics which discourages violence as a means to resolve our differences. In troubled times Americans look to the Oval Office for leadership, but sadly, the president is missing," Demings insisted.
Before being elected to Congress in 2016, Demings served in law enforcement, rising to become chief of the Orlando Police Department. She serves in the U.S. House Judiciary and Homeland Security Committees and the U.S. House Subcommittees on Crime, Terrorism, Homeland Security, and Investigations; on Border and Maritime Security; and on Cybersecurity and Infrastructure Protection.
Demings has a lock on a second term as she faces no opposition in the general election. In 2016, after beating a crowded field of primary rivals including longtime state legislator Geri Thompson, Demings routed her Republican opponent by almost 30 percent. She represents parts of Orange County.
Kevin Derby can be reached at Kevin.Derby@floridadaily.com.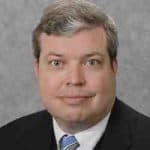 Latest posts by Kevin Derby
(see all)