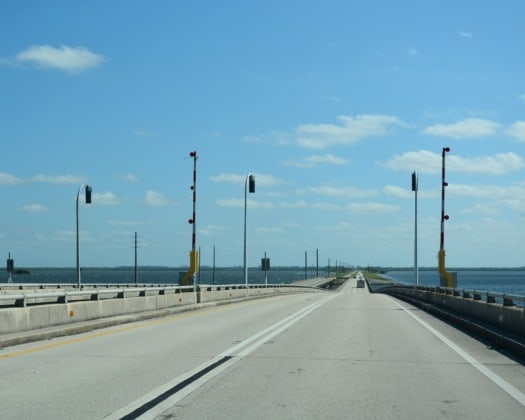 This week, U.S. Rep. Val Demings, D-Fla., announced that funding for five transportation infrastructure projects will be included in the markup on the INVEST Act, which took place on  Wednesday.
"I am glad to announce that major investments to improve Central Florida's transportation infrastructure are successfully moving through Congress. I chose these projects for this year's request because each is important to keep pedestrians and other travelers safe. I will continue to advocate for this important funding to ensure that Floridians can safely and swiftly get around our community," Demings, who launched a bid to challenge U.S. Sen. Marco Rubio, R-Fla., this week, said.
The funding for the five projects, totaling roughly $20 million in investments for Florida's 10th District, was requested by Demings as part of the new "Member Designated projects" initiative, often called earmarks, which allows members of Congress to advocate for specific project funding for important needs within their districts.
The projects requested by Demings and included in the legislation are:
Contactless Payments System, LYNX – $1,032,500
I-Drive Pedestrian Bridge, Orange County – $7,000,000
OBT Sidewalks, MetroPlan – $3,012,472
Pine Hills Trail, Orange County – $557,000
Pres. Barack Obama Pkwy, City of Orlando – $8,360,000
Total – $19,961,972
The legislation still needs to advance through the following phases: committee markup, House vote, Senate vote, presidential signature.
Project Summaries
Project Name: Pres. Barack Obama Parkway – Phase 2 (MetroWest Blvd to Raleigh St)
Committee Designated Funding: $8,360,000
Project Sponsor: City of Orlando, FL
Location: Orlando, FL 32811
Summary: The funding is designated for construction of an extension of President Barack Obama Parkway (Phase 2) from Metro West Boulevard to Raleigh Street as a multimodal four-lane corridor with a 12-foot wide, multi-use trail and on-street bike lanes. This project is important for connecting a crucial transportation corridor in the area and improving job access in the Orlando metropolitan area. It will provide a parallel north-south road to Kirkman Road. It will also provide alternative transportation options with a multi-use trail and bike lanes. From a regional connectivity perspective, one of the transportation challenges in southwest Orlando is connectivity of streets due to natural features such as lakes or wetlands. Extension of the President Barack Obama Parkway corridor will address that challenge by providing increased connectivity northwest of Interstate 4, relieving traffic congestion on Kirkman Road and improving the overall transportation infrastructure of the area.
Project Name: LYNX Contactless Payment System
Committee Designated Funding: $1,032,500
Project Sponsor: Central Florida Regional Transportation Authority (LYNX)
Location: 455 N Garland Ave, Orlando, FL 32801
Summary: The funding is designated for additional capability to the existing farebox system software and hardware to enable smart card, mobile wallet, and credit/debit card acceptance as additional payment options for passengers. These payment methods provide a contactless "no touch" option, which is in high demand as a result of the COVID pandemic. To improve passenger service, LYNX has invested in an upgraded revenue collection farebox system for the fixed route transit buses that accepts cash and electronic payment fare media. It is anticipated that passenger expectations have evolved to expect these contactless options even as the pandemic comes under control. Additionally, these options provide the expanded capability of intermodal connectivity and seamless payment options between transit modes and transportation providers in the region.
Project Name: OBT Pedestrian Improvements (30th St – Gore St)
Committee Designated Funding: $3,012,472
Project Sponsor: MetroPlan Orlando
Location: US 441, Orlando, FL 32805
Summary: The funding is designated for improved substandard sidewalks, crosswalks, and pedestrian signals and bring them up to current Americans with Disability Act (ADA) standards and will improve street lighting. This corridor serves a Title Six community as defined by the Civil Rights Act of 1964 and many transit-dependent residents.
 Project Name: I-Drive Pedestrian Bridge
Committee Designated Funding: $7,000,000
Project Sponsor: Orange County, FL
Location: International Drive and Sand Lake Road (SR 482) in Orlando, FL 32819
Summary: The funding is designated for construction of a pedestrian overpass structure which will serve as a pedestrian/bicycle crossing and an aesthetic gateway within the International Drive District. The project will include utility adjustments, stormwater conveyance, pedestrian scale lighting, signage, traffic signalization adjustments, resurfacing and maintenance of traffic. The overpass is consistent with the International Drive 2040 Strategic Vision, will consider the architectural influence of hardscape elements included with the I-4/Sand Lake Road interchange associated with the I-4 Beyond the Ultimate project, and will create a significant directional presence for travelers in the International Drive District. The overpass will benefit pedestrians and bicyclists by providing access and safe passage between each of the four corners of the intersection and greatly limits the interactions with motor vehicles.
 Project Name: Pine Hills Trail Phase 2
Committee Designated Funding: $557,000
Project Sponsor: Orange County, FL
Location: Unincorporated Orange County, FL 32818
Summary: The funding is designated for design of a 12-foot-wide regional recreational trail, which will be located along the east side of Pine Hills Road from Silver Star Road (SR 438) to Clarcona-Ocoee Road where it joins Florida's Coast-to-Coast Trail. Design of a 12-foot-wide concrete regional recreational trail that will accommodate multi-modal bicycle and pedestrian uses from Silver Star Road to Clarcona-Ocoee Road. The construction of the LYNX Super Stop includes a trail connector project between Pine Hills Trail Phase 1 and Phase 2 on Belco Drive. This project will include the design of utility adjustments, pedestrian safety accommodations including signage, enhanced crosswalks, drainage adjustments, and maintenance of traffic.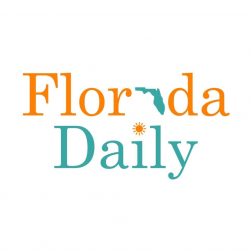 Latest posts by Florida Daily
(see all)