When U.S. House Speaker Nancy Pelosi, D-Calif., named House impeachment managers on Wednesday, she mostly turned to senior members of her caucus including a few committee chairs. Joining them was second-term U.S. Rep. Val Demings, D-Fla., an indicator of how much faith her party has in the Central Florida Democrat.
Demings has garnered some attention during her brief time in Congress but this is her largest assignment yet. With her background in law enforcement, including more than 25 years of service with the Orlando Police Department (OPD), Demings has increasingly become a favorite of Democrats at the national level. From 2007 through 2011, when she retired, Demings served as chief of the OPD.
Back in 2012, Demings offered U.S. Rep. Dan Webster, R-Fla., a surprisingly close race. After the latest round of congressional redistricting, the district became far more palatable for Democrats. Webster packed his bags to run for an open seat up north while, despite some respectable opposition in the primary, Demings ran over her rivals to win his old seat. Demings did not face any opposition in the 2018 general election.
In her brief congressional career, Demings has been given some high profile assignments for a backbencher freshman in the minority party, including taking aim at the White House on immigration and health-care and focusing on national security issues. When she started her service in Congress in January 2017, Demings had a ceremonial swearing-in ceremony in Orlando with some high profile Democrats in attendance. Then U.S. House Minority Leader and now Speaker Pelosi swore Demings in and then U.S. Sen. Bill Nelson, D-Fla., and Orlando Mayor Buddy Dyer attended the event. Demings is married to Orange County Mayor Jerry Demings.
Being a House impeachment manager twenty years raised longtime U.S. Rep. Bill McCollum's, R-Fla., stature and helped him become state attorney general though he stumbled when he for governor and the U.S. Senate. Other House impeachment managers from decades ago–namely U.S. Sen. Lindsey Graham, R-SC–also benefited from their high profile assignments.
Now it's Demings' turn. Considering the weak state of the Democrats' bench in Florida and her ties throughout the state–she graduated from Wolfson High School in Jacksonville–Demings has a chance to make her mark and become one of her party's leaders in the Sunshine State. If Demings want to move up to statewide office, this is her chance to shine.
Kevin Derby wrote this analysis. He can be reached at kevin.derby@floridadaily.com.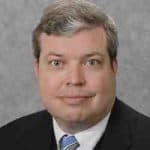 Latest posts by Kevin Derby
(see all)