Last week, U.S. Rep. Val Demings, D-Fla., threw her support behind U.S. Rep. Cindy Axne's, D-Iowa, "Meeting Our Seniors' Social Security Needs Act," which would have the Social Security Administration (SSA) have more staff to answer phone calls.
Axne made her case for the bill last week.
"Since the COVID-19 pandemic forced local Social Security offices across the country to discontinue in-person appointments, countless seniors have had to rely on virtual and phone options to try to get answers on their benefits. But from what I've heard from older Iowans, the phone line that is set up to help is leaving our seniors without answers," said Axne. "My bill is a commonsense fix: it says that federal Social Security offices need to allocate the appropriate staff to have real people manning those phone lines. And it doesn't ask taxpayers to spend a single additional dime, because frankly, this is something they should already be doing."
"The Social Security Administration operates a 24/7 automated hotline that is meant to connect callers to their local SSA office during business hours. This hotline has become even more important for seniors since the COVID-19 pandemic has forced the discontinuation of in-person appointments," the Iowa congresswoman's office.
"My office has worked with hundreds of Floridians who have been unable to receive timely information regarding their Social Security benefits. Social Security is a sacred promise and it's one that we must fulfill. While we work on legislation to strengthen Social Security, increase benefits, and ensure that Social Security can fully cover the needs of Floridians, it is also critical that the system works correctly for seniors who need help or information. Every Floridian must have a chance to retire with dignity. Our legislation will help ensure that adequate staff are assigned to answer phone calls, saving Floridians from facing long wait times and automated responses," Demings said.
Other co-sponsors include U.S. Rep. Tim Ryan, D-Ohio, and U.S. Rep. Susan Wild, D-Penn. The bill was sent to the U.S. House Ways and Means Committee. So far, there is no companion measure over in the U.S. Senate.
The American Federation of Government Employees (AFGE), the Alliance of Retired Americans, the Association of Mature American Citizens (AMAC) and the Women's Institute for a Secure Retirement (WISER) are backing the bill.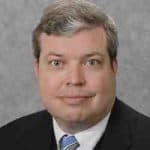 Latest posts by Kevin Derby
(see all)