This week, U.S. Rep. Val Demings, D-Fla., introduced a bill "to require that all officer training programs for the Department of Homeland Security (DHS) receive accreditation to ensure a high standard of excellence for officers tasked to protect America."
Demings, who is currently running for the Democratic nomination to challenge U.S. Sen. Marco Rubio, R-Fla., next year, stressed her background in law enforcement as she showcased her bill.
"Protecting our safety and security is my top priority. As a former 27-year law enforcement officer and chief of police, I have seen that training saves lives. When it comes to keeping Americans safe, I believe we have no room for error. The officers at the Department of Homeland Security deserve the highest standards of training and preparation so that they can safely and effectively carry out their mission," Demings said.
According to the congresswoman's office, the bill ""would require regular reporting by the Secretary of Homeland Security to Congress on the accreditation status of each of the Department's basic training programs" and "for those programs that are not accredited, the secretary must provide the reasons for not obtaining or maintaining accreditation, the activities, if any, taken to achieve accreditation, and the anticipated timeline for accreditation of the program."
Demings' office also offered some of the reasons for her proposal.
"Unfortunately, several DHS law enforcement basic training programs are not accredited; the most notable unaccredited programs are the U.S. Border Patrol Academy, Customs and Border Protection's Field Operations Academy Officer Basic Training Program, and U.S. Citizenship and Immigration Services' Officer Basic Training Program. In some cases, programs have been unaccredited for several years. For example, the Border Patrol Academy submitted an initial application in 2006 but did not pursue accreditation further," the congresswoman's office noted.
The bill was sent to the U.S. House Homeland Security and the Judiciary Committees. So far, there is no companion measure in the U.S. Senate and no co-sponsors over in the House.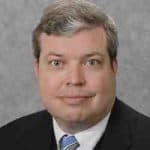 Latest posts by Kevin Derby
(see all)