Now in her second term in Congress, U.S. Rep. Val Demings, D-Fla., is proposing to make it tougher to buy armor piercing ammunition. Demings, who served in law enforcement and rose to become Orlando police chief, insisted her proposal will help protect law enforcement officials.
Demings showcased the "Law Enforcement Protection Act" on Friday and pointed to her background in law enforcement.
"As a 27-year law enforcement officer, my top priority in Congress is to keep our communities safe," Demings said. "Americans and the law enforcement officers who protect us are at risk from armor-piercing, concealable firearms which were designed by gun manufacturers to escape existing rules. Law enforcement is a dangerous job. We make it more dangerous by allowing criminals easy access to concealable, high-powered weapons that leave officers outgunned.
"The Law Enforcement Protection Act will close this loophole and regulate armor-piercing, concealable weapons like similar dangerous weapons," Demings added. "These weapons, which fire high-powered rounds that can pierce the body armor worn by law enforcement officers, pose a particular risk to every member of our communities. By keeping these weapons out of the wrong hands, we can reduce the chance they will be used in a crime and keep our communities safe."
The congresswoman's office weighed in on the details.
"The Law Enforcement Protection Act would add armor-piercing, concealable weapons as a category under the National Firearms Act (NFA)," the congresswoman's office noted. "The NFA, enacted in 1934 and upheld by the Supreme Court in 1939, was the first federal regulation on the manufacture, transfer, and possession of firearms and destructive devices. Possession of NFA-regulated firearms requires a background check, submission of photo identification and fingerprints, and registration of the firearm with the Bureau of Alcohol, Tobacco, Firearms and Explosives (ATF).  Transfers and sales of such firearms must be approved by the ATF.  Violations of the Act are punishable by up to 10 years in federal prison, $10,000 fine, forfeiture of regulated firearms, and a permanent ban on possessing firearms. This framework has proven to be extremely effective in preventing crimes by these weapons without infringing on responsible owners' lawful possession of specialty and antique firearms.
"The NFA regulates particularly dangerous weapons like machineguns, silencers, and short-barreled rifles and shotguns," her office added. "In recent years, however, the gun industry has begun to manufacture firearms to circumvent this regulation—including the armor-piercing, concealable weapons this legislation seeks to address. If the handguns addressed by LEPA were designed to be fired from the shoulder, they would be considered a short-barreled rifle, subjecting them to NFA regulation. They fire the same rifle rounds, but because they are designed to be fired from the hand, they escape NFA regulation. This concealability, accuracy, and ability to penetrate body armor make these handguns as dangerous as those currently under NFA regulation."
Demings reeled in U.S. Rep. Ted Deutch, D-Fla., and U.S. Rep. Robin Kelly, D-Ill., as cosponsors. So far, there is no counterpart over in the Senate. Demings' bill was sent to the House Ways and Means Committee at the end of last week.
First elected to Congress in 2016, Demings sits on the U.S. House Judiciary and Homeland Security Committees.
Kevin Derby can be reached at Kevin.Derby@floridadaily.com.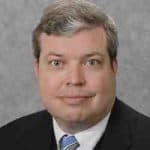 Latest posts by Kevin Derby
(see all)