 While fewer people might be celebrating Valentine's Day later this week, the Florida Retail Federation (FRF) noted that the average American will be spending $162 for the holiday, leading to almost $21 billion in sales across the country.
"Another special event on the calendar and another spending record is expected, once again reinforcing the strength of the economy both statewide and nationally," said R. Scott Shalley, the president and CEO of the FRF on Monday. "More consumers are employed with more money to spend, meaning great sales opportunities for retailers throughout Florida."
The National Retail Federation found the average American celebrating the day plans to spend  $161.96,  up 13 percent from last year's $143.56 and shattering the record high average of $146.84 set back in 2016. Total spending will hit $20.7 billion, up six percent from last year's $19.6 billion and breaking the record of $19.7 billion set in 2016.
Still, fewer Americans are celebrating Valentine's Day with only 51 percent planning to do so, down from 55 percent last year and the record of 63 percent back in 2007.
"It is unclear why the number of consumers celebrating has trended downward over the past 12 years, but spending, while varying with the economy, has generally trended up. The lowest spending during the period was $102.50 in 2009 during the Great Recession," the FRF noted.
"Of the $18.40 increase in average spending, only $4.26 comes from spending on spouses and significant others, which is expected to total $93.24. Consumers said they would spend $29.87 on other family members, up $4.58; $9.78 on friends, up $2.59; $8.63 on children's classmates or teachers, up $1.37; $7.78 on co-workers, up $2.99; $6.94 on pets, up $1.44 and $5.72 on others, up $1.17," the FRF added. "As in each year of the survey, men are the biggest spenders at $229.54, up 20 percent from last year. That's more than double the $97.77 women said they would spend, which is down 1 percent, and is within the survey's margin of error. Among age groups, those 35-44 are the biggest Valentine spenders at $279.14, followed by those 25-34 at $239.07. Both groups typically have more people to buy for including children and children's classmates or teachers.  Gifts for pets continue to be popular, purchased by 20 percent. Pet spending is expected to total $886 million, up $519 million since NRF first asked in 2008."
The funds will be used on various gifts including  $3.9 billion on jewelry, $3.5 billion on an evening out, $2.1 billion on clothes, $1.9 billion on flowers, $1.8 billion on candy, $1.3 billion on gift cards and $933 million on greeting cards.
Shalley said this spending will offer a boost to retailers in Florida and across the nation.
"With so many different ways to show your love for someone – from flowers to candy to gift cards to jewelry – Sunshine State retailers have everything someone would need to make their Valentine's Day special," said Shalley.
"Department stores are the most popular Valentine's Day shopping destination, visited by 35 percent of shoppers, followed by discount stores (32 percent), online (27 percent), specialty stores (18 percent) florists (16 percent), small or local businesses (14 percent), jewelry stores and specialty clothing stores (each 9 percent)," the FRF noted. "Even among those who don't plan to celebrate Valentine's Day as such, 11 percent plan to treat themselves to gifts like clothing or jewelry and 9 percent plan to get together with other single friends or family."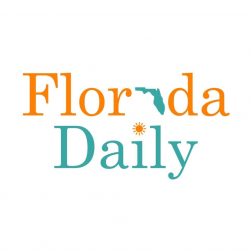 Latest posts by Florida Daily
(see all)