 A Florida congressman is backing a proposal to expand the list of diseases connected to Agent Orange exposure that are recognized by the U.S. Department of Veterans Affairs.
At the end of April 2019, U.S. Rep. Bruce Westerman, R-Ark., introduced the "Keeping Our Promises Act" which "would aid veterans suffering from long-term illness as a result of Agent Orange exposure" and add to the VA's list of covered illnesses nine medical conditions, which are already recognized by the National Academy of Medicine (NAM) as having evidence of being linked to exposure to Agent Orange."
"I've heard from veterans across my district who are suffering from long-term illnesses as a result of Agent Orange exposure but can't receive VA benefits for their ailments. I believe we owe these men and women who served our country much-needed assistance for medical bills and other essentials. This legislation is a bipartisan solution to an imminent need, and I'm grateful for my colleagues on both sides of the aisle who have put party differences aside to assist veterans," Westerman said when he brought the measure out.
More than 50 cosponsors are backing the proposal including U.S. Rep. Ted Deutch, D-Fla., and U.S. Rep. John Rutherford, R-Fla. This week, U.S. Rep. Vern Buchanan, R-Fla., announced he was cosponsoring the bill.
"It's time we recognize these diseases in law and make sure our veterans have the health coverage they need and deserve," Buchanan said on Thursday.
"We cannot afford to wait any longer to help our nation's veterans who have fallen ill to the exposure of the toxic chemical Agent Orange," Buchanan added. "These veterans are heroes and they deserve the proper healthcare and treatment for the sacrifices they made for our country."
Buchanan's office listed the new illnesses in the bill. "The conditions joining the list include prostate cancer, bladder cancer, hypothyroidism, hypertension, stroke, early-onset peripheral neuropathy, AL amyoloidosis, ischemic heart disease and Parkinson-like syndromes," the congressman's office noted.
The bill was sent to the U.S. House Veterans Affairs Committee which sent it to its Subcommittee on Disability Assistance and Memorial Affairs where it has been for well over a year. There is no companion measure over in the U.S. Senate.
Reach Kevin Derby at kevin.derby@floridadaily.com.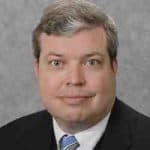 Latest posts by Kevin Derby
(see all)