U.S. Rep. Vern Buchanan, R-Fla., threw his support behind U.S. Rep. French Hill's, R-Ark., bill amending the Defense Production Act (DPA) to help with the availability of medical equipment during the coronavirus pandemic.
At the end of March, Hill introduced the "Securing America's Vaccines for Emergencies (SAVE) Act" which Buchanan cosponsored at the end of last week.
"The DPA, which was invoked by President Trump on March 18, 2020, provides the federal government more control during times of emergencies to direct industrial production. Rep. Hill's legislation dovetails with the president's actions by diversifying America's medical supply chain, with the intention of making the United States less dependent on foreign manufacturers, like China," Hill's office noted.
"The SAVE Act is critical because it will decrease our nation's reliance on other countries for medical supplies and ensure that during times of a public health emergency, like we are experiencing right now, we will have the supplies we need to keep Arkansans and Americans safe. It complements the actions President Trump has already taken to ensure that our country will have a reliable and necessary source of medical supplies during times of emergency," Hill said when he introduced the proposal.
According to his office, Hill's bill "outlines the president should use DPA authorities to ensure the availability of medical articles essential to national defense, specifically as it relates to securing our supply chains; clarifies that the president may provide incentives to ensure the availability of medical articles essential for national defense; requires the president to create a strategy on securing medical article supply chains, including for drugs that diagnose, cure, mitigate, treat, or prevent disease; and provides the president explicit authority to use the DPA to protect supply chains by allowing entities to increase the security of supply chains and their activities."
Buchanan explained his support for the proposal on Monday, insisting it will help "reduce America's dependence on foreign nations for medical equipment and supplies that diagnose, cure, mitigate, treat, or prevent disease."
"We should never again be caught unprepared in the face of a pandemic," Buchanan said. "If we have learned anything over the past three months it's that we need to strengthen our medical supply chain and be less reliant on other countries."
Buchanan took aim at China's handling of the pandemic and pointed to his proposed "Securing America's Medicine Cabinet Act" which, he insisted, "rebuilds drug manufacturing in the United States following threats by China to cut off life-saving medications to Americans."
"We need to stop acting as if China is our friend or a benign nation," Buchanan said. "They cannot be trusted.
"As we confront the coronavirus, it has become clear how dangerously reliant we are on other countries for vital medical and protective equipment," Buchanan added. "That's why we must act swiftly to ensure that America is never again forced to rely on other countries for life-saving medical supplies."
Buchanan is the eighth cosponsor of Hill's bill which is before the U.S. House Financial Services Committee. So far, there is no counterpart over in the U.S. Senate.
Reach Kevin Derby at kevin.derby@floridadaily.com.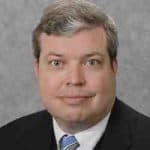 Latest posts by Kevin Derby
(see all)