This week, U.S. Rep. Vern Buchanan, R-Fla., threw his support behind U.S. Rep. Mike Thompson's, D-Calif., "Protecting Access to Post-COVID-19 Telehealth Act."
Thompson, the founder and co-chairman of the Congressional Telehealth Caucus, introduced the bill at the end of last month. Other supporters include U.S. Reps. Peter Welch, D-Vt., Bill Johnson, R-Ohio, David Schweikert, R-Ariz., and Doris Matsui, D-Calif.
"This bipartisan bill will continue the expanded use of telehealth beyond the coronavirus pandemic by eliminating restrictions on the use in Medicare, providing a bridge for patients currently using the practices because of the crisis, and requiring a study on the use of telehealth during COVID-19," Thompson's office noted when he introduced the bill.
"Telehealth is a proven and cost-effective way to get care out to patients, particularly during a crisis. Since the spring, many patients who need routine care have been using telehealth to see their doctors without increasing the risk of spreading coronavirus and many face an abrupt end to this practice after the crisis is over," said Thompson. "That's why today I joined my colleagues to introduce the Protecting Access to Post-COVID-19 Telehealth Act. My bill will expand the use of this proven practice for seniors and those on Medicare and ensure that telehealthcare be used during future disasters and emergencies. We know telehealth can be an essential bridge in delivering care, particularly during a crisis and today we are working to ensure telehealth continues in a post-coronavirus world."
This bill would end most geographic restrictions on telehealth and have the Centers for Medicare and Medicaid Service (CMS) continues reimbursement for telehealth for 90 days after the end of the pandemic. The proposal would also have the U.S. Department of Health and Human Services (HHS) rely more on telehealth for Medicare patients during all future emergencies.
AdvaMed, the Alliance for Connected Care, the American Telemedicine Association (ATA), the California Medical Association (CMA) and the Health Innovation Alliance are all backing Thompson's bill.
Buchanan, who sits on the U.S. House Ways and Means Committee, cosponsored the bill this week and weighed in on his support of it on Thursday. He is the first member of the Florida delegation to back the bill.
"Extending telehealth services will allow seniors continued access to critical health care, including emergency medical attention and mental health services," Buchanan said. "Telehealth has been essential to seniors who are extremely vulnerable to coronavirus."
The Southwest Florida congressman's office noted the "number of seniors accessing telehealth services skyrocketed from 13,000 a week in March to more than 10 million a week in July."
The bill is before the House Energy and Commerce and the Ways and Means Committees. So far, there is no companion measure in the U.S. Senate.
Reach Kevin Derby at kevin.derby@floridadaily.com.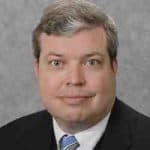 Latest posts by Kevin Derby
(see all)