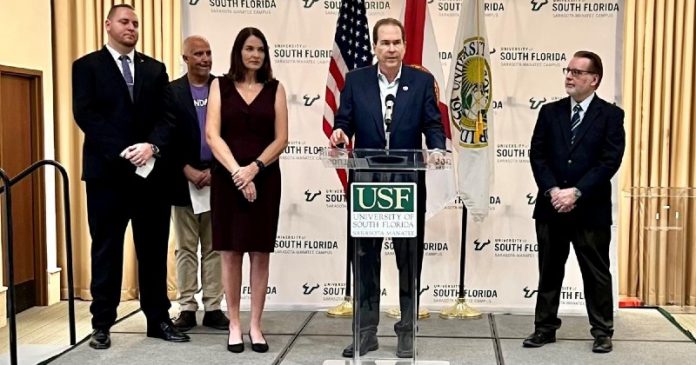 This week, U.S. Rep. Vern Buchanan, R-Fla., called on Congress to pass his proposal to "help ensure coverage of potentially life-saving drugs and new treatments for seniors with Alzheimer's."
At the start of the year, Buchanan brought back the "Mandating Exclusive Review of Individual Treatments (MERIT) Act" which he highlighted at a media event this week.
"The federal government should make it easier for seniors to access breakthrough treatments, not unreasonably restrict potentially life-changing drugs for our nation's most vulnerable patients," said Buchanan. "By requiring drugs to be evaluated for Medicare coverage based on their own merit, my legislation would help American's suffering with Alzheimer's access these FDA approved treatments."
"In an unprecedented move, last year unelected bureaucrats at the Centers for Medicare and Medicaid Services (CMS) unilaterally restricted coverage for the first new treatment for Alzheimer's disease (Aduhelm) in nearly two decades, despite prior approval from scientists at the Food and Drug Administration (FDA)," Buchanan's office noted. "Similarly, another new drug to treat Alzheimer's was approved by the FDA, but due to the wide net cast by CMS in restricting similar drugs to Aduhelm, it is not eligible for Medicare coverage. The Department of Veterans Affairs, however, did cover this new drug for our nation's veterans suffering with Alzheimer's.
"To protect similar drugs from future bureaucratic overreach, Buchanan's MERIT Act requires the CMS to evaluate treatments and cures individually and based on their own merits, rather than as a broad class of drugs," Buchanan's office added.
Buchanan was joined at media event by Ryan Schiff, the public policy manager of the Alzheimer's Association, State of Florida and other stakeholders this week as they focused on the bill.
"Sarasota, Manatee, and Hillsborough County alone account for over 62,000 of the half a million Floridians with Alzheimer's Disease. Thanks to our champions in Congress like Congressman Buchanan, we are in the golden age of research and innovation to put an end to Alzheimer's and other related dementias once and for all," said Schiff.
The Alzheimer's Association, UsAgainstAlzheimer's and the Global Alzheimer's Platform Foundation are all backing the proposal.
U.S. Reps. Nanette Diaz Barragan, D-Calif., and Maria Elvira Salazar, R-Fla., are co-sponsoring Buchanan's proposal which is before the U.S. House Energy and Commerce and the Ways and Means Committees. So far, there is no companion measure over in the U.S. Senate.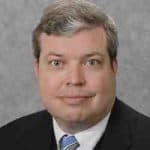 Latest posts by Kevin Derby
(see all)