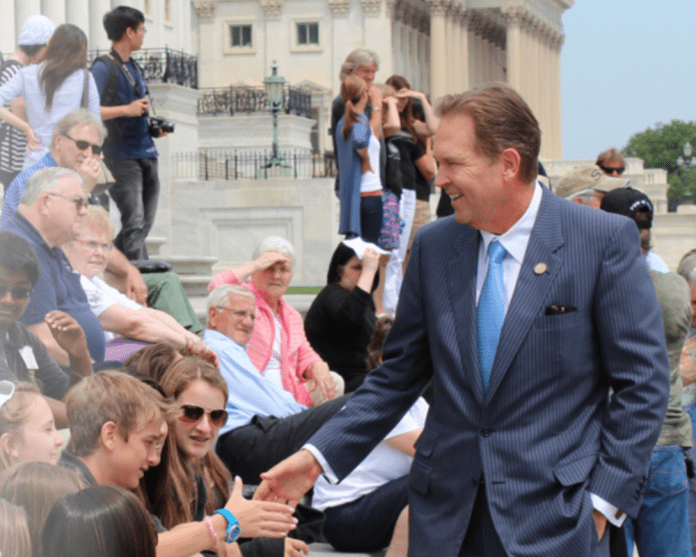 U.S. Rep. Vern Buchanan, R-Fla., is urging small businesses hurt by red tide to turn to the federal Small Business Administration (SBA) for help.
On Friday, Buchanan visited the SBA Disaster Assistance Center in Sarasota to focus on  Economic Injury Disaster Assistance Loans. Small businesses located in Sarasota, Manatee and Hillsborough counties hurt by red tide can apply for those loans.
Buchanan weighed in on the loans after touring the SBA Disaster Assistance Center.
"Our coastal communities and businesses have been ravaged by the harmful effects of red tide, and with no end in sight to this catastrophe," said Buchanan.  "These loans are critically important to help our local businesses recover from this devastating crisis.  I urge them to take advantage of this program."
"Under the declaration, small businesses can borrow up to $2 million directly from the SBA for up to 30 years at the low interest rate of up to 3.385 percent," the congressman's office noted.
"Businesses can apply on line at disasterloan.sba.gov, visit a temporary recover center or call (800) 659-2955 to have an application mailed to them. Small agricultural cooperatives, small aquaculture businesses and most private, non-profit organizations unable to meet their financial obligations because of red tide are also eligible to apply for assistance."
Buchanan has been active in combating red tide and toxic algae in recent months as the Sunshine State continues to reel from those problems. Earlier this year, Buchanan got his bill sending $8 million to the National Oceanic and Atmospheric Administration (NOAA) to fight toxic algae and red tide through Congress and signed into law. The Florida Republican is also one of the cosponsors of U.S. Rep. Suzanne Bonamici's, D-Oreg., "Harmful Algal Bloom and Hypoxia Research and Control Amendments Act" which declares the HAB problem an "Event of National Significance" and "would trigger disaster-like funding for affected communities." Bonamici's bill, which is also cosponsored by U.S. Rep. Alcee Hastings, D-Oreg., would send $100 million to fight toxic algae and red tide. The proposal also reauthorizes the Harmful Algal Bloom Federal Interagency Task Force and adds the U.S. Army Corps of Engineers to it.
Last week, Buchanan showcased the House passing the "Water Resources and Development Act" which will send another $15 million over five years to fight toxic algae and red tide.
Kevin Derby can be reached at Kevin.Derby@floridadaily.com.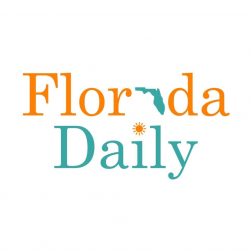 Latest posts by Florida Daily
(see all)