 Two members of the Florida delegation are looking to extend the moratorium on drilling off the coast of Florida through 2027. Currently, the moratorium ends in 2022.
U.S. Rep. Vern Buchanan, R-Fla., a member of the powerful U.S. House Ways and Means Committee, weighed in on drilling on Monday as he and U.S. Rep. Debbie Wasserman Schultz, D-Fla., brought back the "Marine Oil Spill Prevention Act" which extends the moratorium another five years. Wasserman Schultz introduced the bill.
"Protecting Florida's shores from another Deepwater Horizon is vital for our state's ecosystems and economy," Wasserman Schultz said on Monday. "The Sunshine State's coasts provide abundant marine life habitat and a destination for beach-lovers worldwide. They are an irreplaceable treasure and ecological necessity – risking our coasts for dangerous oil and gas drilling is unacceptable."
"Safeguarding our state's natural beauty means no drilling off of Florida coasts, protecting our endangered species and rejoining the international Paris Climate Accord," Buchanan said on Monday. "These important objectives enjoy strong bipartisan support."
"The moratorium protects waters up to 235 miles off the west coast of Florida and is slated to expire in 2022. Florida experienced devastating impacts following the 2010 Deepwater Horizon oil spill disaster and continues to be affected by several other spills throughout the middle and western Gulf, like the Taylor spill," the congressman's office noted.
"Suncoast residents know the strong connection between a pristine environment and quality of life," Buchanan said. "Our beaches and wildlife are integral to the Southwest Florida lifestyle. As Florida is the only state on the mainland with two coastlines, protecting water quality and preserving our environment must be a top priority."
Buchanan and Wasserman Schultz first introduced the bill, which also makes oil companies responsible for cleanup efforts if there is a spill, back in May 2017.
Other cosponsors include U.S. Rep. Matt Gaetz, R-Fla., and U.S. Rep. Debbie Mucarsel-Powell, D-Fla..
Kevin Derby can be reached at Kevin.Derby@floridadaily.com.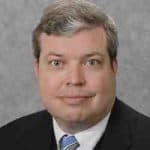 Latest posts by Kevin Derby
(see all)