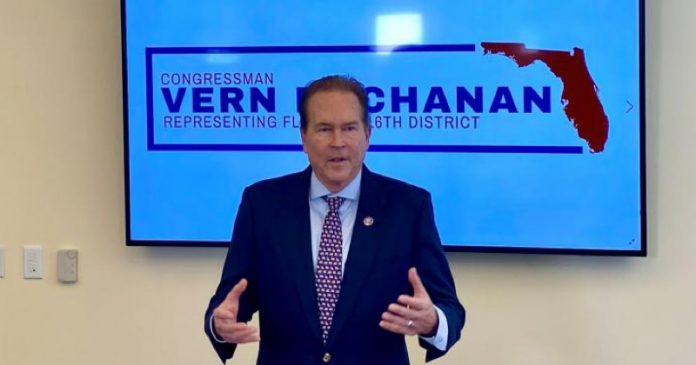 This week, U.S. Rep. Vern Buchanan, R-Fla., doubled down in his calls to expand energy oil production and accused the Biden administration of standing in the way.
Towards the end of last month, Buchanan unveiled his "comprehensive energy plan to increase domestic production and reduce reliance on foreign oil."
Buchanan insisted his proposals "would expand domestic drilling on federal lands, encourage investment in nuclear and alternative energy and reverse wrongheaded policies that have stifled domestic energy production" and he showcased his plan on Monday.
"We aren't going to become energy independent overnight but if Congress and the White House begin taking rational steps to promote domestic energy production, we can bulletproof ourselves from enemies like Russia, Iran and Venezuela," Buchanan said. "The first step is for the Biden administration to stop trying to crush the American oil industry and start incentivizing more domestic production."
Buchanan contrasted the Biden administration's energy policy with that of the Trump administration.
"During the Trump administration, the U.S. became the world's number one producer of oil and strengthened our lead as one of the top natural gas producers. Our energy exports reached an all-time high, marking the first time in 67 years that America's annual gross energy exports exceeded our imports,' Buchanan's office noted. "In the last 14 months, however, we have moved backwards. In 2020, the U.S. produced 13 million barrels of oil a day. Now, as a result of the Biden administration's energy agenda, the U.S. produces just 11.5 million barrels a day – more than a 10 percent decline."
When he introduced that plan, Buchanan took aim at President Joe Biden.
"The question is whether President Biden will side with the American people or with the radical left and his climate guru John Kerry," Buchanan said. "The true victims of Biden's policies are the millions of people and families facing unprecedented gas prices, spiking inflation and a lower standard of living."
This week, Buchanan accused Biden of waging a "war on fossil fuels" in a piece published at Townhall.com.
"As an entrepreneur who has spent the last four decades building businesses and creating jobs, I have seen firsthand how bad government policies can discourage investment, shrink expansion and kill jobs," Buchanan wrote.
"The White House and Congress need to take rational steps to promote domestic energy production and lower costs on businesses," he added. "This isn't going to happen overnight, and it requires an all-of-the-above approach."
One of the top Republicans on the U.S. House Ways and Means Committee, Buchanan is a contender to lead it if the GOP flips the U.S. House in November.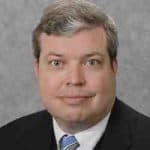 Latest posts by Kevin Derby
(see all)