This week, the U.S. Chamber of Commerce honored a Florida congressman with the Spirit of Enterprise Award "for his strong record in Congress of bolstering job creation and growing the economy."
On Monday, the U.S. Chamber honored U.S. Rep. Vern Buchanan, R-Fla., with the award.
"As a businessman and entrepreneur, I know how integral our local businesses and employers are to sustaining a robust and thriving economy," Buchanan said. "When small businesses succeed, the American people succeed."
Thomas Donohue, the president and CEO of the U.S. Chamber, praised Buchanan who used to sit on the Chamber's board during his time in the private sector.
"Every day, all across the country, America's business owners and job creators serve their communities and strengthen their economies. We commend those leaders in Washington who recognize the vital role these businesses play and support them through commonsense, growth-oriented policy. By advancing good legislation, [Congressman Buchanan] is helping businesses grow and thrive, keeping our economy strong, and promoting the free enterprise system that drives opportunity and prosperity," Donohue said.
Moore Hallmark, an executive director at the U.S. Chamber, called Buchanan a "champion of free enterprise" and noted that he has been honored by the group every year he has been in Congress.
Buchanan said he intends to continue to vote for job creation and against taxes and regulations.
"Creating jobs and keeping the U.S. economy strong are among my highest priorities," Buchanan said. "Too often Washington enacts policies that increase regulation, raise taxes and place heavy burdens that hold American job creators back."
First elected to Congress in 2006, Buchanan sits on the  U.S. House Ways and Means Committee and leads Republicans on the U.S. House Trade Subcommittee.
Reach Kevin Derby at kevin.derby@floridadaily.com.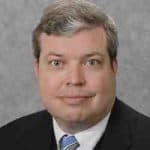 Latest posts by KEVIN DERBY
(see all)