U.S. Rep. Vern Buchanan, R-Fla., has been named to the bipartisan Joint Committee on Taxation on Capitol Hill.
Buchanan noted he is now part of "a small group of the most senior tax-writers in Congress."
"I'm honored to join this respected panel, which has a large and experienced staff of economists, analysts and accountants who provide guidance to Congress on tax legislation," Buchanan said.
The group is made up of the chairs and the most senior members of the U.S. Senate Finance Committee and the U.S. House Ways and Means Committee.
"In addition to assisting in the drafting and analysis of legislative proposals, the panel, created in 1926, also prepares official revenue estimates of all tax legislation considered by Congress and drafts legislative histories for tax-related bills. The Joint Committee Staff plays an integral role in every stage of the tax legislative process," Buchanan's office noted.
Buchanan is a contender to lead Republicans on the Ways and Means Committee and could chair it if the GOP flips the chamber in November.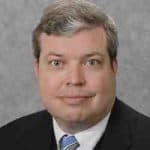 Latest posts by Kevin Derby
(see all)