On Friday. U.S. Rep. Vern Buchanan, R-Fla., announced that the federal government is sending almost $2 million to Florida to help fight red tide.
Buchanan said the National Oceanic and Atmospheric Administration (NOAA) is has awarded more than $1.9 million to Mote Marine Laboratory in Sarasota to help battle red tide. Mote Marine has been playing a large role in helping the Sunshine State deal with red tide.
"This funding announcement is great news for our community," Buchanan said on Friday. "Mote Marine works tirelessly to counter red tide and improve Florida's water quality. I will continue my push in Congress to deliver resources to fight the plague of red tide and protect Southwest Florida's environment."
The funds come from NOAA's National Centers for Coastal Ocean Science Competitive Research Program for a project led by Dr. Michael Crosby, the president and CEO of Mote Marine.
Last month, Buchanan announced that the National Science Foundation (NSF) has awarded more than $1.7 million to Mote Marine.
Buchanan has scored some wins on Capitol Hill to help in the fight against toxic algae and red tide. Back in June, Buchanan was able to get his proposal to have the federal government do more to study red tide and its impact on Americans' health through the U.S. House as it passed his proposal having the National Institutes of Health (NIH) set aside $6.25 million to study red tide and toxic algae. Last year, Buchanan helped get $100 million from the federal government to fight red tide and toxic algae.
Reach Kevin Derby at kevin.derby@floridadaily.com.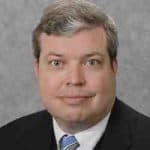 Latest posts by Kevin Derby
(see all)