U.S. Rep. Vern Buchanan, R-Fla., the top Republican on the U.S. House Trade Subcommittee, is ready to go to bat for President Donald Trump's new trade deal with Mexico and Canada.
With the Trump administration looking to replace NAFTA with the U.S. Mexico Canada Agreement (USMCA), Buchanan is set to play a major role in the congressional effort to approve the new deal.
Buchanan appeared on "Varney & Co." on Fox Business on Wednesday and weighed in on a meeting he had with Trump on the matter on Tuesday.
"First and foremost, do you think this USMCA will get through Congress?" asked Stuart Varney from Fox Business.
"Yes, I do," Buchanan said. "We had a chance to meet with the president. Obviously he's very enthusiastic about where we are at but there's a lot of work that needs to be done. We need to get to 218 votes in Congress ideally by August."
"If it doesn't pass, if the Democrats say we're resisting everything and anything from President Trump and the USMCA does not pass, you say it's a big negative for Mexico. What about us?" Varney said.
"Yes, it would be a huge negative for us, too," Buchanan said. "But I'm pretty bullish it's going to happen simply because there's too much at stake. Like I said, it's 25 years, the anniversary (of the signing of the North American Free Trade Agreement (NAFTA); $1.3 trillion in economic activity, 14 million jobs. A lot of those jobs are jobs in the U.S. So this is something we need to come together, bipartisan basis and make it happen."
"Would you comment on the political climate right now after the Mueller investigation, the Mueller no collusion. I'm told that it's still really very toxic down there and that the two sides don't do much talking to each other," Varney said.
"Well, the president is pretty bullish in talking with him at the White House yesterday. But the bottom line is there's a lot of us — I'm a senior member on the Ways and Means Committee, a lot of us working behind the scenes to try to get things done," Buchanan noted.
First elected to Congress in 2006, Buchanan sits on the U.S. House Ways and Means and the Budget Committee.
Kevin Derby can be reached at Kevin.Derby@floridadaily.com.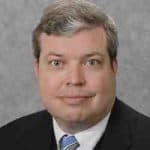 Latest posts by Kevin Derby
(see all)