Even with the Democrats in charge of the U.S. House now, U.S. Rep. Vern Buchanan, R-Fla., one of the co-chairs of the Florida delegation, is hitting the ground running in the new congressional session.
Buchanan, who sits on the House Ways and Means and the Budget Committee, unveiled seven bills on Thursday and he sounded a hopeful note despite the Democrats controlling the House.
"As the new Congress commences, I am hopeful that we can advance meaningful bipartisan legislation to continue generating economic growth and opportunity for millions of Americans," Buchanan said.
Buchanan's office provided descriptions of his first seven bills for the new Congress:
The Veterans Overmedication and Suicide Prevention Act, which requires the Department of Veterans Affairs to study the link between addictive opioids and the alarmingly high rate of suicides among veterans.
The No Pay Raise for Congress Act, which prohibits pay raises for members of Congress in any fiscal year they fail to balance the budget.
An amendment to the Constitution of the United States that requires Congress to balance the federal budget. Balancing the budget is an urgent priority as the U.S. is nearing $22 trillion in federal debt.
The Rescuing Animals With Rewards Act (RAWR Act), which allows the Department of State to offer rewards for information that leads to the arrest or conviction of wildlife traffickers around the globe.
The Defending Domestic Produce Production Act, which levels the playing field for Florida fruit and vegetable growers by allowing them to more easily combat Mexico's unfair and illegal trade practices.
The Thin Blue Line Act, which toughens penalties against anyone who murders police and other first responders. The bill, which passed the U.S. House in the 115th Congress, would make the murder or attempted murder of a first responder an "aggravating" factor in death penalty determinations.
The Criminal Alien Gang Member Removal Act, which prohibits gang members from entering the U.S. and allows for them to be deported if they are already here. The legislation also disqualifies these dangerous individuals from receiving asylum or temporary protected status.
Buchanan expects to keep his seat on the House Ways and Means Committee and promised to use that post to continue to fight for Social Security and Medicare.
"Social Security and Medicare are two of the most successful government programs," Buchanan said. "For many of our family members, these funds are essential to a healthy and secure retirement. We must preserve both programs for current seniors and future generations."
Kevin Derby can be reached at Kevin.Derby@floridadaily.com.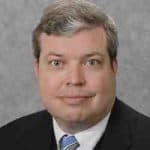 Latest posts by Kevin Derby
(see all)