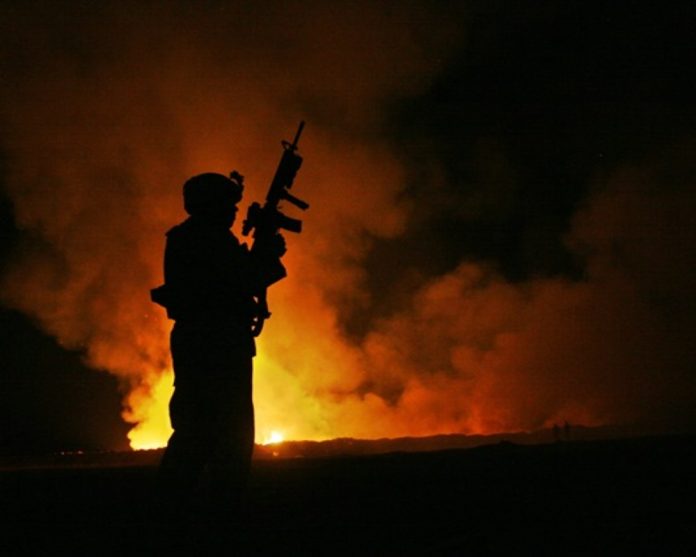 A member of the Florida delegation is backing U.S. Rep. Raul Ruiz's, D-Calif., effort to "streamline the process for obtaining VA benefits for burn pit and other toxic exposures" while expanding the number of health problems the federal government associated with burn pits.
Back in September, Ruiz, U.S. Sen. Kirsten Gillibrand, D-NY, former U.S. VA Sec. David Shulkin, entertainer Jon Stewart and others championed the "Presumptive Benefits for War Fighters Exposed to Burn Pits and Other Toxins Act."
Ruiz weighed in on why he introduced the bill which would "remove the 'burden of proof' from the veteran to provide enough evidence to establish a direct service connection between their health condition and exposure" and, if approved, the "veteran would only need to submit evidence of deployment to one of the 34 countries named in the bill or receipt of a service-medal associated with the Global War on Terror or the Gulf War." The bill would also expand the federal government's list of health problems associated with burn pits, adding 12 conditions to it.
"Our veterans cannot wait," said Ruiz. "Servicemembers are returning home from the battlefield only to become delayed casualties of war, dying years later from lung diseases, cancers, and respiratory illnesses caused by their exposure to toxic military burn pits. The VA and DoD cannot continue to neglect this self-inflicted wound on our veterans. That's why I am glad to co-author with Senator Gillibrand the Presumptive Benefits for War Fighters Exposed to Burn Pits and Other Toxins Act of 2020 to get our veterans the care they need right now."
"More than three million service members could have been exposed to toxic burn pits, yet the VA continues to deny them care by placing the burden of proof on veterans suffering from rare cancers, lung diseases, and respiratory illnesses. Congress cannot sit by as the VA ignores its duty. The bottom line is that our veterans served our country, they are sick and they need health care—period," said Gillibrand. "The Presumptive Benefits for War Fighters Exposed to Burn Pits and Other Toxins Act will finally establish a presumptive service connection for veterans exposed to burn pits and other toxins and streamline the process for obtaining vital VA benefits. I'm proud to co-author this legislation with Congressman Ruiz and I urge my colleagues on both sides of the aisle to support this bill and to apply common sense and common decency to a broken process."
"The VA, and the Pentagon, are holding these veterans to a bar that nobody can meet. We know smoking causes lung cancer. But if you have lung cancer, you can't actually prove that it was the smoke. And that's the bar that they're holding these veterans to. And it's unacceptable. And the truth is, it's not about science. It's about money. They don't want to do this for these veterans because they think it's too expensive. We always have money for war; we never have money for the warfighter. And it's unacceptable. We support the troops until the troops need support. And then we bury it," said Stewart.
The American Legion, Iraq and Afghanistan Veterans of America (IAVA), Burn Pits 360, Vietnam Veterans of America (VVA), Military Veterans Advocacy, National Veterans Legal Services Program, Veterans for Common Sense, VoteVets and other groups are backing the proposal.
Ruiz has rounded up more than a dozen cosponsors in the House as the bill is before the U.S. House Veterans Affairs, the Armed Services and the Education and Labor Committees. On Wednesday, U.S. Rep. Vern Buchanan, R-Fla., threw his support behind the bill. Buchanan said he backed the bill after the death of Stephen Shull, a deputy in the Sarasota County Sheriff's office, who died of metastatic lung cancer at the start of the week. Shill was exposed to toxic air at burn pits when serving in Iraq and Afghanistan.
"I'm deeply saddened by the death of Stephen Shull,  who served our country overseas and later protected our community here at home," Buchanan said. "He is one of the many veterans who suffered from critical health problems after being exposed to toxic burn pits. Our country needs to learn from the tragic mistakes in long denying health coverage to Vietnam veterans and do the right thing."
Buchanan is the first member of the Florida delegation to back the bill but he is not the only representative from the Sunshine State to focus on the issue.
Last year, U.S. Rep. Brian Mast, R-Fla., and U.S. Rep. Tulsi Gabbard, D-Hi., brought back a proposal having the federal government evaluate veterans and active-duty personnel who might have been exposed to open burn pits and airborne chemicals. Over the past three decades, more than 140,000 servicemembers and veterans have reported exposure to burn pits and toxic chemicals.
In 2018 with the support of Gabbard, Mast introduced the "Burn Pits Accountability Act" which they also introduced in 2019. The proposal had the U.S. Defense Department list servicemembers who could have been exposed to open burn pits or airborne toxins, enrolling them in the Airborne Hazards and Open Burn Pit Registry. It also ensured the Defense Department and the VA share information about burn pit and airborne toxin exposure. The bill was brought into last year's National Defense Authorization Act (NDAA).
Back in June, Gabbard introduced the "SFC Heath Robinson Burn Pit Transparency Act" with Mast as the main cosponsor. According to Mast's office, the bill "would require the VA to document, track, notify Congress of all cases of burn pit exposure reported by veterans to the VA."
Reach Kevin Derby at kevin.derby@floridadaily.com.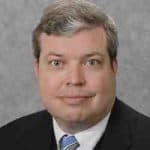 Latest posts by Kevin Derby
(see all)