Even as drug overdoses continue to rise in Southwest Florida and across the nation, a Florida Republican is pushing Congress to do more to fight opioids.
Back in April, U.S. Sen. Marco Rubio, R-Fla., and U.S. Rep. Vern Buchanan, R-Fla., along with other senators and congressmen, helped introduce  the "Fentanyl Sanctions Act" which, they insist, will "provide the U.S. government with tools and resources to punish illicit fentanyl traffickers in China, Mexico, and other countries, and to hold accountable the Chinese government and other nations who fail to stop these trafficking networks."
"The flow of illicit fentanyl largely from China into the U.S. poses serious threats to our families, public health, economic vitality, and national security," Rubio said when he brought out the bill. "With Florida suffering thousands of opioid-related deaths per year, we must do all we can to stop the opioid crisis sweeping across America and devastating our communities. This bipartisan effort to impose targeted sanctions on foreign illicit fentanyl manufacturers and traffickers makes clear that the U.S. will hold the Communist Chinese Government and other nations fully accountable when they turn a blind eye to international fentanyl trafficking."
The bill would hit Chinese drug manufacturers in China "who knowingly provide synthetic opioids to traffickers, transnational criminal organizations like those in Mexico who mix fentanyl with other drugs and traffic them into the U.S. and financial institutions that assist such entities" with sanctions. The proposal would also fund various federal agencies to crack down on  international opioid trafficking and create the Commission on Synthetic Opioid Trafficking to "monitor U.S. efforts and report on how to more effectively combat the flow of synthetic opioids from China, Mexico and elsewhere."
"Fentanyl and other opioids have ravaged Florida communities and torn apart many families and lives," Buchanan said. "While I welcome China's announcement that it will ban all forms of fentanyl, we must ensure that their words are followed through with meaningful action. I urge my colleagues to immediately approve this bipartisan bill to deliver another resource that could help combat the flow of opioids across our borders."
This week, Buchanan wrote U.S. Sen. James Inhofe, R-Ola., and U.S. Rep. Adam Smith, D-Wash., the chairmen of the U.S. House and Senate Armed Services Committees to include his proposal in the "National Defense Authorization Act."
"Drug deaths nationwide involving fentanyl or other synthetic opioids skyrocketed by more than 1000 percent in the past six years, according to the Centers for Disease Control and Prevention. "These drugs are devastating American families," Buchanan said on Tuesday. "China is responsible for failing to take action against the manufacturers in their country."
Buchanan's office pointed to how opioids have impacted his district.
"In Manatee County, there have been 601 overdoses and 61 deaths through October of this year — more than twice as many deaths as reported during the same period last year, according to the Manatee County Sheriff's office. In Sarasota County, there have been 78 overdoses and ten deaths through October —  a 20 percent increase in overdoses over the number during the same period last year, according to the Sarasota County Sheriff's office," the congressman's office noted. "According to the Centers for Disease Control and Prevention, fentanyl and other synthetic opioids are the cause of an increasing number of overdose deaths in the United States. They accounted for 30 percent of total overdose deaths in 2016 and nearly 42 percent in 2017."
"This is a frightening development considering that just a few years ago the number of overdoses was declining," Buchanan said.
"For too long, fentanyl and other opioids have continued to wreak havoc on communities in Florida and across the country," Buchanan added. "We need to hold Beijing accountable for any lack of progress controlling the fentanyl freely flowing out of their country."
Reach Kevin Derby at kevin.derby@floridadaily.com.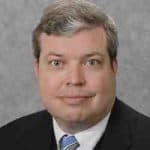 Latest posts by Kevin Derby
(see all)