With Democrats taking over the U.S. House on Thursday, one of the leading Republicans in the Florida delegation unveiled his agenda for the next two years.
U.S. Rep. Vern Buchanan, R-Fla., who sits on the U.S. House Ways and Means and the Budget Committees, said he intended to work with Democrats, when possible.
"As the new Congress gets underway, it's critical that both parties work together on common-sense solutions that help everyone, from our seniors to our children," Buchanan said. "Bipartisan cooperation is needed to move our state and nation forward."
Buchanan said he intended to focus on protecting Social Security and Medicare, fighting red tide and opioids and helping small businesses.
"As co-chair of the Florida congressional delegation, I know how critical it is to work with members in both parties to get the job done," said Buchanan.
Buchanan listed the following priorities as he starts his next term in Congress:
Fight red tide. As co-chair of the Florida delegation, Buchanan will continue to push for legislation to combat red tide. President Trump recently signed a Buchanan-backed bill providing more than $100 million to combat Harmful Algal Blooms like red tide. In 2018, his proposal to increase funding for red tide research was signed into law.
Confront opioid epidemic. In 2018, Buchanan's bill to create a national database for safer alternatives to opioids for pain management was signed into law. With the opioid epidemic ravaging Florida and the rest of the nation, Buchanan remains committed to advancing measures to tackle the opioid epidemic.
Support veterans. With scandals and shortcomings plaguing the Department of Veterans Affairs, Buchanan will continue to demand accountability and fight to get veterans the care they deserve. In December, Buchanan slammed the VA for a shocking neglect of suicidal vets.
Protect police and other first responders. Buchanan will reintroduce the Thin Blue Line Act, which increases penalties on cop killers. Ambush-style attacks on police have increased in recent years and contributed to 145 law enforcement fatalities last year alone.
Ensure retirement security. Buchanan will renew calls for passage of his bill, the Retirement Security for American Workers Act, to make it easier for small businesses to offer retirement benefits to employees. According to Pew Charitable Trusts, up to 35 percent of private-sector workers over the age of 22 work for a company that doesn't offer a retirement plan.
Crack down on sanctuary cities. Buchanan will work to enact legislation that would cut federal funds for sanctuary cities and toughen penalties against anyone who re-enters the country after being deported. Last Congress, Buchanan co-sponsored such legislation: the No Sanctuary for Criminals Act and Kate's Law.
Help start-up businesses. Noting that only 50 percent of small businesses survive past their first five years, Buchanan will reintroduce the American Innovation Act, will help businesses stay afloat and grow by making it significantly less costly to start a new business.
Kevin Derby can be reached at Kevin.Derby@floridadaily.com.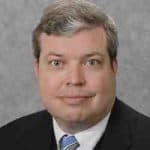 Latest posts by Kevin Derby
(see all)