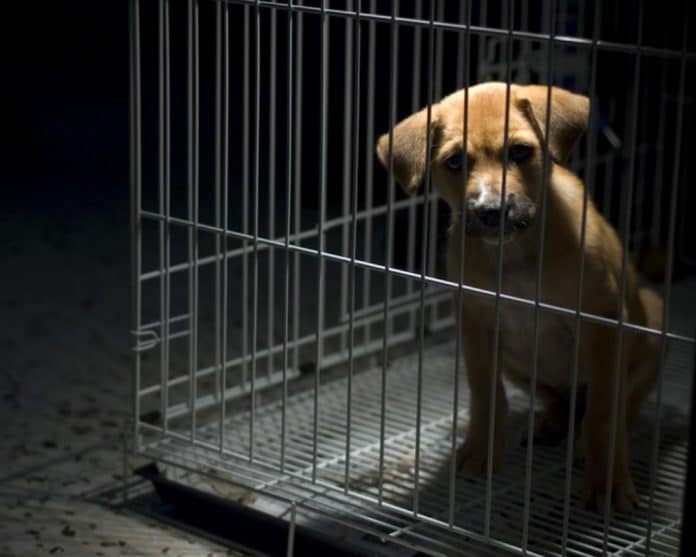 Last week, U.S. Rep. Vern Buchanan, R-Fla., showcased "The Food and Drug Administration (FDA) Modernization Act" which would "end a government requirement that animal testing be used to determine a drug's effectiveness on humans."
Buchanan introduced the bill this month and highlighted it on Thursday, insisting it will "streamline drug development and spur innovation without resorting to inhumane and counterproductive experiments on dogs, primates and other animals."
"The antiquated government rule that mandates use of animals for testing dates back to 1938. This requirement is detrimental to the development of new drugs because relying on animal biology to measure test results on humans is highly inaccurate. In fact, the failure rate in translating animal studies to human clinical trials is 95 percent, according to Animal Wellness Action," Buchanan's office noted.
"This is a win-win for science and animal welfare," Buchanan said.
"I would like to see research move away from the animal model, not only for the animals but to promote faster delivery of cures for devastating diseases," Buchanan added. "That means research should focus on human biology, not animal biology. Our bill does just that."
U.S. Reps. Elaine Luria, D-Va, Nancy Mace, R-SC, Mikie Sherrill, D-NJ, and Brendan Boyle, D-Penn., are co-sponsoring the bill which has also been backed by Animal Wellness Action, the Center for a Humane Economy and the Michelson Center for Public Policy.
"The FDA Modernization Act promotes animal welfare without compromising scientific research. There's no reason we can't leverage technology to adopt more compassionate standards for testing consumer drugs and other products," Luria said.
"Scientists have known for decades animal testing is far from the best way to test the effectiveness of a new drug. Regardless, the FDA requires anyone developing a new drug to rely on outdated and inhumane animal testing techniques to get their approval," Mace said.
"Whether we're talking about updating animal testing protocols or ensuring the expeditious approval of treatments for the next global pandemic, the FDA should always be evolving with our industry leaders. This bill will help ensure the FDA is prepared for the challenges and opportunities ahead," said Sherrill.
"This legislation ensures that science based methods can finally take precedence over outdated animal testing practices," said Boyle.
Marty Irby, the executive director of the Animal Wellness Foundation, also weighed in on the bill.
"Representative Buchanan is again showing remarkable leadership on animal welfare issues, in this case taking aim at regulations that delay and deny patients life-saving drugs, driving up the prices for those drugs when they finally do come to market, and tormenting animals in needless tests in the process. This is a common-sense bill good for the people and animals of our nation," Irby said.
The bill was sent to the U.S. House Energy and Commerce Committee last week. So far, there is no counterpart over in the U.S. Senate.
Last year, the Humane Society of the United States named Buchanan as its "Legislator of the Year." Buchanan won the honor for his record in 2015, making him the first member of the House to win the award twice.
Last summer, Buchanan and the late U.S. Rep. Alcee Hastings, D-Fla., continued their efforts to warn about live animal markets and events in China, including the Yulin Dog Meat Festival. They urged then President Donald Trump to call for China to ban live animal markets. Back in November, the two congressmen teamed up with U.S. Sen. Jeff Merkley, D-Oreg., to introduce a resolution "calling on all nations to end their dog and cat meat trade and to enforce existing laws against the trade."
In 2016, Buchanan brought out the Safeguard American Food Exports (SAFE) Act which bans exporting horses to Mexican slaughterhouses. Buchanan has also led the charge on Capitol Hill to stop domestic slaughterhouses from creating horse meat for human consumption. Back in December 2018, Trump signed a proposal from Buchanan and Hastings banning the slaughter of cats and dogs for human consumption as part of the Farm Bill. In 2019, Buchanan and U.S. Rep. Ted Deutch, D-Fla., brought out the "Preventing Animal Cruelty and Torture (PACT) Act." Buchanan is one of the leaders of the Animal Rights Caucus.
Reach Kevin Derby at kevin.derby@floridadaily.com.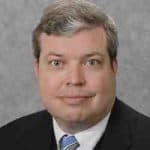 Latest posts by Kevin Derby
(see all)
Marco Rubio, Cory Mills Team Up on Bill to Crack Down on Illegal Gold Mining

- September 23, 2023, 9:00 pm

Jared Moskowitz, Garret Graves: Time to Get FEMA Out of DHS Control, Make a Cabinet Level Agency

- September 22, 2023, 8:00 pm

HUD Offers Almost 30 Waivers to Help State, Local Governments With Hurricane Idalia Recovery

- September 22, 2023, 10:00 am