U.S. Rep. Vern Buchanan, R-Fla., wrote federal officials this week, wondering why the Biden administration canceled a federal operation that targeted sex predators in the country illegally.
Buchanan sent a letter to the secretary of Homeland Security and director of Immigration and Customs Enforcement (ICE) asking why "Operation Talon" was canceled just weeks after it was launched by the Trump administration. He said the operation should be reinstated immediately and any illegal immigrants with a criminal record of assault against women or children should be prosecuted or deported. The congressman noted that 18 state attorneys general, including Florida's, also have requested that Biden reinstate the program.
"Operation Talon" is a national program organized by ICE to target illegal immigrants with convictions for sex crimes and subject to deportation orders. The program was planned during the final weeks of the Trump administration and canceled recently by the Biden administration. Each year ICE arrests thousands of illegal immigrants convicted of sex crimes.
Read the full letter below:
Dear Secretary Mayorkas and Acting Director Johnson,
I am writing to urge you to reconsider your recent decision to terminate Operation Talon, a federal operation intended to target and remove convicted sex offenders who are living in the country illegally.
With sex crimes including human trafficking continuing to rise in the U.S., now is clearly not the time to thwart efforts intended to remove these dangerous predators from our country. Canceling this program makes absolutely no sense and sends the wrong message. It's unclear whether the cancellation of "Operation Talon" was intentional or collateral damage in your softening of immigration enforcement, but regardless the program needs to be reinstated.
According to data collected by Syracuse University, between October 2014 and May 2018 U.S. Immigration and Customs Enforcement (ICE) officials arrested nearly 20,000 illegal immigrants previously convicted of sex-related crimes including sexual assault, child molestation, rape, and human trafficking — a staggering and heartbreaking statistic.
Operation Talon was explicitly designed to tackle this growing problem and deport these dangerous predators. If you are in this country illegally and have a history of sex convictions you should be a high priority for our law enforcement agencies.
Tragically, human trafficking cases have more than doubled in the last four years alone while other sex-related crimes have also increased. My home state of Florida has the third-highest number of human trafficking cases of any state. Abruptly scrapping this important federal operation exposes potentially countless victims to these dangerous predators.
The federal government should be putting its full weight behind this essential law enforcement effort, not stepping back from the front lines of the battle to keep children safe. America should not be viewed as a sanctuary country to these criminals.
The administration owes the country an explanation for this decision and it should reverse the action to show that it is serious in addressing these types of heinous crimes. I look forward to your prompt response on this critically important matter.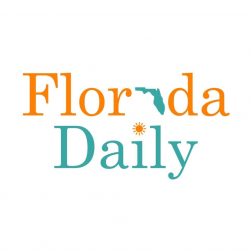 Latest posts by Florida Daily
(see all)