From his perch as one of the co-chairmen of the U.S. House Democracy Partnership, U.S. Rep. Vern Buchanan, R-Fla., met with American troops stationed in Ukraine and weighed in on the threat Russia continues to pose.
Over the weekend, Buchanan was part of a congressional group who met with troops serving in the Joint Multinational Training Group-Ukraine (JMTG-U).
"I was pleased to hear from our troops on their mission and objectives to keep America safe," Buchanan said on Monday. "It was a reminder that many service-members are stationed across the globe away from their loved ones for months on end. It was a privilege to meet these troops and thank them firsthand for their service and love of country."
The House Democracy Partnership, a commission with 20 representatives on it, works directly with partner countries around the world to support the development of effective, independent, and responsive legislative institutions."
Buchanan's office showcased the mission of the troops stationed in Ukraine.
"The JMTG-U mission at the Yavoriv Combat Training Center was created in 2015 by the U.S., U.K., Canada, Lithuania, and Poland as an effort to strengthen Ukrainian forces," the congressman's office noted. "The establishment of the mission followed Russia's 2014 invasion and current occupation of Ukraine's Crimean Peninsula. Since then, more than 1.5 million Ukrainians have been displaced and nearly 13,000 others have been killed. Last November, in another brazen act of aggression, Russian ships opened fire on three Ukrainian navy ships in the Black Sea off the coast of the Crimean Peninsula. As a result, the vessels were seized and twenty-four Ukrainian servicemen were captured, including four who were injured, and are currently being held as prisoners of war in Russian jails. Last December, a Ukrainian military chief warned that Russia had been bolstering its forces near the border with Ukraine since last August and posed the greatest military threat since 2014."
Buchanan insisted that Russia remains a major threat to Ukraine.
"Rising authoritarianism and extremism are a threat to emerging democracies and our national security interests," Buchanan said on Monday. "The House Democracy Partnership continues to work in a bipartisan basis to combat these threats."
 U.S. Rep. David Price, D-NC, who co-chairs the House Democracy Partnership with Buchanan, was also on the trip. So were U.S. Reps. Michael Conaway, R-Tex.; Gerry Connolly, D-Va., Barbara Lee, D-Calif., Terri Sewell, D-Ala., Adrian Smith, R-Neb., and Dina Titus, D-Nev.
Kevin Derby can be reached at Kevin.Derby@floridadaily.com.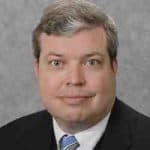 Latest posts by Kevin Derby
(see all)