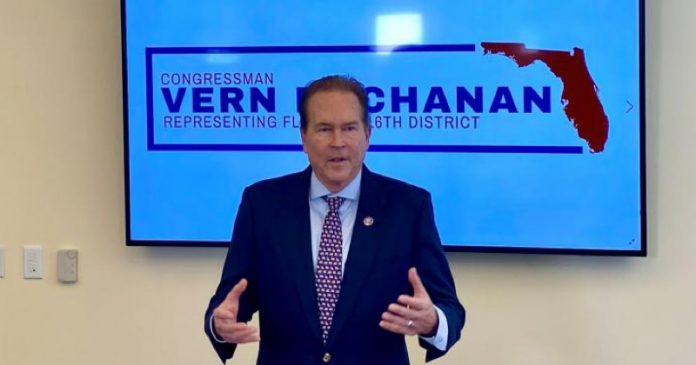 This week, U.S. Rep. Vern Buchanan, R-Fla., announced two other Republicans from the Sunshine State will serve on the House Democracy Partnership (HDP) over the next two years.
Buchanan will chair the HDP which "works with parliaments around the world to support the development of effective, independent, and responsive legislatures." U.S. Rep. Dina Titus, D-Nev., will lead Democrats on the HDP.
"Through the use of peer-to-peer exchanges, training, and targeted technical assistance, the commission enhances accountability, transparency, access to information, and legislative oversight. HDP currently works with more than 20 legislatures worldwide through a variety of programs and initiatives with assistance from the United States Agency for International Development (USAID), the International Republican Institute (IRI), and the National Democratic Institute (NDI). HDP's singular focus on the legislative branch of government and its unique ability to bring together American legislators and their peers from around the world have made the commission a valuable forum for strengthening democratic institutions and deepening bilateral relations," Buchanan's office noted.
"I am pleased to welcome this bipartisan group of members to continue HDP's mission of fostering effective democratic governance around the world," said Buchanan on Monday. "Emerging democracies throughout the globe continue to be threatened by rising authoritarianism and democratic backsliding. It is in our national security interests to work with and assist these nations. Our bipartisan team for the 118th Congress is composed of members from diverse backgrounds and political perspectives that will contribute to HDP's work. I look forward to working with them to not only strengthen the democratic institutions of partner countries, but also learn from their experiences as well."
"The House Democracy Partnership's work to strengthen democratic institutions and foster the accountable, independent legislative functions of emerging democracies globally is incredibly important," said Titus. "I'm honored to serve as its ranking member this Congress, and I look forward to carrying on the legacy of Rep. David Price. Working with my colleagues in both parties, I hope to help to strengthen relationships with our partner countries, expand political participation by underserved populations, and promote democratic values around the word."
The following Republican members were appointed by U.S. Speaker McCarthy, R-Calif.:
Rep. Vern Buchanan, Florida (Chair)
Rep. Adrian Smith, Nebraska
Rep. Darin LaHood, Illinois
Rep. Mike Kelly, Pennsylvania
Rep. Neal Dunn, Florida
Rep. Brian Fitzpatrick, Pennsylvania
Rep. David Kustoff, Tennessee
Rep. Kevin Hern, Oklahoma
Rep. Bryan Steil, Wisconsin
Rep. Claudia Tenney, New York
Rep. Anna Paulina Luna, Florida
The following Democratic members were appointed by U.S. House Minority Leader Hakeem Jefferies, D-NY:
Rep. Dina Titus, Nevada (Ranking)
Rep. Gwen Moore, Wisconsin
Rep. Ted Lieu, California
Rep. Norma Torres, California
Rep. Robin Kelly, Illinois
Rep. Terri Sewell, Alabama
Rep. Diana DeGette, Colorado
Rep. Barbara Lee, California
Rep. Ilhan Omar, Minnesota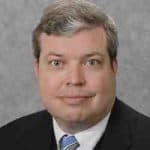 Latest posts by Kevin Derby
(see all)