Veterans groups and education leaders are going all out to help a South Florida congresswoman's proposal to close a loophole proprietary colleges use when it comes to federal funds, including GI benefits.
Last month, freshman U.S. Rep. Donna Shalala, D-Fla., who was president of Hunter College and the University of Miami and the chancellor of the University of Wisconsin, brought out the "Defending All Veterans in Education (DAVIE) Act" which, her office insisted, "closes the GI Bill loophole in federal law that allows for-profit colleges to take advantage of veterans and servicemembers."
Shalala introduced the bill and paired up with fellow Democrat U.S. Reps. Gil Cisneros of California, Chrissy Houlahan of Pennsylvania and Seth Moulton of Massachusetts to champion the legislation.
"Currently, for-profit colleges must operate under a 90/10 rule that requires these schools to receive no more than 90 percent of their revenue from federal student aid. However, veteran educational assistance through the GI Bill and DOD erroneously falls into the 10 percent of revenue that must come from non-federal sources," Shalala's office noted. "The DAVIE Act would close this loophole by reclassifying GI Benefits as federal student aid that must count towards the 90 percent portion of the 90/10 rule. In addition, the bill adjusts the ratio to 80/20 to ensure that these institutions are truly sustainable and able to earn revenue through other sources, such as employers, scholarship endowments, or students willing to pay tuition."
"Current federal laws permit bad actors in the for-profit education industry to take advantage of our veterans," said Shalala when she brought out the bill. "It is unacceptable and un-American that some for-profit institutions continue to use our veterans' hard-earned benefits to line their own pockets. We need to ensure veterans and GI Bill recipients do not fall victim to the predatory recruitment tactics of low-quality institutions that see them as little more than the profits they provide. My bill protects our veterans from these dishonest schemes."
Shalala pointed to a host of proprietary schools including ITT Tech, schools run by Career Education Corporation and Education Management Corporation, Argosy University and the Art Institutes which all closed despite receiving more than $2.5 billion in funds from veterans who used their GI benefits–leaving students without degrees, with classes that often did not transfer to other schools and heavy debts.
"For-profit institutions prey on veterans by making false promises about the quality of education they offer. However, even when GI Bill recipients manage to graduate from these schools before they close, they often find that their degrees are not respected and they do not have the skills they need to transition to civilian life," Shalala's office insisted.
Shalala was able to get her bill included in the National Defense Authorization Act (NDAA) as an amendment and now its backers are looking to include it in the final version of it.
The bill has been endorsed by a host of veterans groups and education leaders who went to bat for it on Thursday.
The American College Personnel Association, American Federation of Teachers (AFT), the Army Aviation Association of America, the Association of the United States Navy, the Blue Water Navy Association, the Coast Guard Chief Petty Officers Association, the High Ground Veterans Advocacy, Higher Learning Advocates, the Iraq and Afghanistan Veterans of America, the Military Child Education Coalition, the Military Veterans Advocacy, the National Association for College Admission Counseling, the National Military Family Association, the Naval Enlisted Reserve Association, New America Higher Education Initiative, the Non-Commissioned Officers Association, the Paralyzed Veterans of America, the Project on Predatory Student Lending, the Service Women's Action Network, the Student Veterans of America, the Institute for College Access & Success (TICAS), TREA: The Enlisted Association, the United States Army Warrant Officers Association and Veterans Education Success sent a letter to key leaders on the U.S. House and the U.S. Senate Armed Services Committee in support of Shalala's proposal.
"As you prepare to conference the National Defense Authorization Act for Fiscal Year 2020 (NDAA), the undersigned student, education, military, and veterans service organizations, strongly encourage you to include the Shalala amendment on DOD Tuition Assistance (TA) funds in the final conference bill. This bipartisan amendment puts forth an accountability system that prioritizes transparency, distinguishes bad actors from good actors, looks out for the American taxpayer, and protects our military community," they wrote.  "The Department of Education (ED) reports annually on for-profit schools' reliance on Title IV revenue, but the extent of these schools' dependency on military educational benefits has long been a matter of uncertainty. Regulatory policies such as the 90-10 Rule have helped students in general, but the loopholes in the policy have created incentives for for-profit universities to target active duty servicemembers because TA benefits are not considered 'federal funds' under the calculation. In fact, recent academic research has shown that for-profit universities are sensitive to changes in TA reimbursement rates and respond by changing the sticker price to extract surpluses from active duty servicemembers."
The supporters of Shalala's proposal also noted how many students have been impacted by for-profit institutions closing their doors in recent years.
"More than 7,000 GI Bill and TA recipients had their education plans derailed when Corinthian Colleges and ITT Technical Institute closed in 2016. The more recent wave of closures surrounding Argosy University and the Art Institute affected over 1,700 GI Bill and TA recipients. Closures have created hardships for thousands of active duty servicemembers and come at a significant cost to taxpayers. The Shalala amendment will give our men and women in uniform enough time to plan accordingly and protect their educational benefits," they wrote.
"Those who oppose this amendment have tried to claim that it is an attempt to shutter for-profit institutions and limit educational opportunities for servicemembers. This is simply not true. This amendment is about transparency and disclosure. We want to give our American heroes the information they need so they can utilize their hard-earned benefits at educational institutions that will provide quality education and a degree or certificate that will help them reach their goals. We believe that a stronger and more transparent NDAA is one that prioritizes the men and women who have answered the call to serve. Supporting our veterans and active-duty servicemembers has historically drawn large, bipartisan support, as evident by this amendments' overwhelming adoption on the House floor by members on both sides of the aisle," they added.  "We strongly urge you to support the Shalala amendment on DOD Tuition Assistance that prioritizes transparency and protects servicemembers, their families, and the taxpaying public from predatory colleges."
Kathy Chow, the executive director of the American Association of Cosmetology Schools (AACS), also reached out to the leaders of the Armed Services Committees of both chambers, urging them to reject Shalala's proposal.
"While Rep. Shalala's amendment purports to protect the military community, in actuality it targets proprietary schools by creating an uneven playing field with an unfair advantage given to public and nonprofit schools," Chow wrote. "The amendment requires the Department of Defense to audit proprietary educational institutions that fail the U.S. Department of Education financial responsibility score, however the amendment fails to include extend this audit responsibility to all institutions of higher education – no matter what tax status – that fail the financial responsibility score. If enacted, this would present significant consequences for thousands of active duty servicemembers and their family members who choose to pursue their postsecondary education at cosmetology school and other career and vocational schools.  Universal transparency and high standards must be the goal for every institution of higher education. However, this standard should be met by all institutions.
"The cosmetology industry is among the fastest growing sectors in our economy – expected to grow nearly twice as fast as the national average. Employers need and rely on our graduates to fill open jobs. Our industry employs over 1.2 million people across the country, including active duty service members who have opted to pursue a career in the rewarding fields of barbering and cosmetology. For AACS members, it is our goal to equip all students with the skills necessary to succeed in our thriving industry, and we are proud of our strong legacy of training active duty servicemembers to become skilled, licensed professionals who will go on to fill the tens of thousands of open jobs in our industry, or open a salon, spa or barbershop of their own," Chow continued.  "AACS members believe that holding institutions of higher education to the highest standards, and ensuring students and parents have all the necessary information to make informed enrollment and borrowing choices is  vital to the long-term success of both students and our schools. However, this amendment does not achieve this outcome and only serves to target proprietary schools. For this reason, we urge Congress to reconsider this amendment.
"Once again, as conferees are appointed to negotiate the final 2020 NDAA, we urge you to oppose the inclusion of Rep. Shalala's amendment. Thank you for your consideration of this request and for your continued attention to our national defense and those who serve our nation," Chow concluded.
Kevin Derby can be reached at Kevin.Derby@floridadaily.com.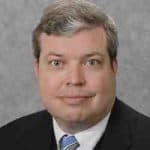 Latest posts by Kevin Derby
(see all)