On Monday, the Visit Florida Board of Directors unanimously backed incoming Gov. Ron DeSantis' nomination of former state Sen. Dana Young to be the president and CEO of Visit Florida.
DeSantis nominated Young to the post last week and weighed in after the vote.
"Dana Young is an exceptional leader who has worked tirelessly to improve the quality of life for all Floridians. Her leadership ability and experience make her an excellent candidate to lead Visit Florida in its mission to maximize the economic impact of travel and tourism to our state. I look forward to working with Dana, who will be the first woman to lead Visit Florida, to strengthen our tourism industry and build on the economic success of our great state," DeSantis said.
"I want to thank Governor-elect DeSantis and the Visit Florida Board of Directors for this opportunity to lead Visit Florida," Young said. "As a Floridian, with a family tradition of public service, I understand the vital importance of tourism to our state and look forward to working with industry businesses to inspire travel to Florida, stimulate the economy and create more jobs."
Lino Maldonado, the Vice President of Operations, Growth, and Innovation for Wyndham Vacation Rentals North America and the chair of the Visit Florida Board of Directors, pointed to the Sunshine State's record breaking tourism numbers in recent years and how important it it to Florida's economy.
"The Florida tourism industry has achieved seven consecutive years of record visitation and visitor spending, and according on the latest economic impact study, Florida visitors spent $112 billion and supported 1.4 million Florida jobs. Dana Young is a strong leader who will continue to elevate Visit Florida's efforts to strengthen our state's share of the global travel market," Maldonado said.
First elected to the Florida House in 2010, Young, an attorney, quickly moved up the GOP ranks in Tallahassee. She served as House majority whip and later House deputy majority leader under Speaker Will Weatherford in her second term before being picked by Speaker Steve Crisafulli to be majority leader in her last term in the House. In 2016, she moved up to the Florida Senate but only served two years before being defeated by Democrat Janet Cruz in November. Gov. Rick Scott named Young to the Florida Defense Support Task Force in 2013.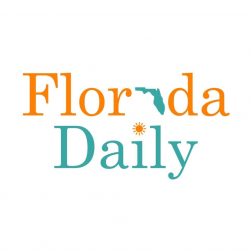 Latest posts by Florida Daily
(see all)