On Friday, the Volunteer Florida Foundation announced that additional Florida Disaster Fund grants will be made available for organizations that are engaged in Hurricane Irma and Hurricane Michael recovery efforts.
The Florida Disaster Fund is the state of Florida's official private fund established to assist Florida's communities as they respond to and recover during times of emergency or disaster.
The Volunteer Florida Foundation stressed it has $5 million set aside for Hurricane Irma recovery activities and $3 million for Hurricane Michael recovery activities.
Volunteer Florida CEO Clay Ingram weighed in on Friday about the news funds.
"The Florida Disaster Fund was established to help Florida's communities as they respond days after disaster events and continue to recover in the months and years to follow. We are proud to support the long-term recovery efforts of these communities," Ingram said.
Guidance on the grant cycle and application process is available on the Volunteer Florida website at  www.volunteerflorida.org/grants/. The initial application window will open on August 12 at 9 am (ET) with the deadline for submissions being August 23 at 5 pm (ET).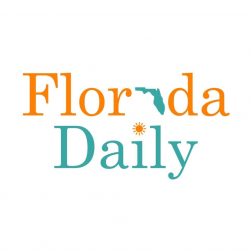 Latest posts by Florida Daily
(see all)