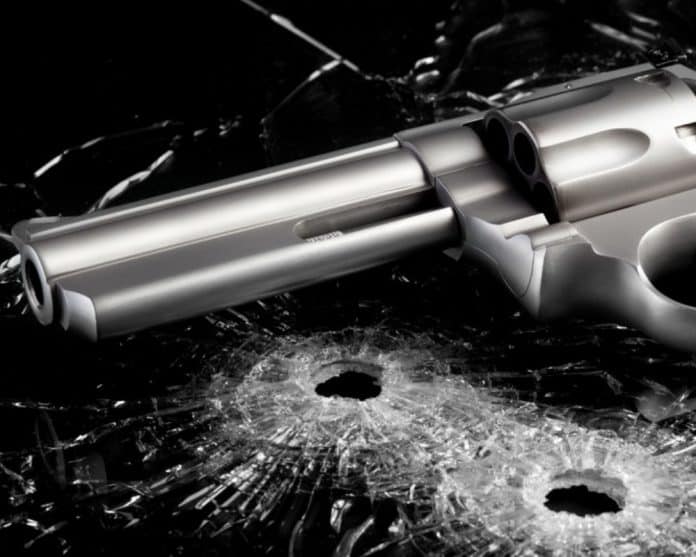 Violence in politics continues to run rampant in the days leading up to the mid-term elections. The latest attack was on the Republican Party Headquarters of Volusia County. 
South Daytona Police Captain Mark Cheatham said four bullet holes were found by party members when they arrived at the headquarters on Nova Road on Monday morning. Cheatham said the police have narrowed the time window of the attack to between 4pm on Sunday and 9am on Monday morning. So far, the police have no witnesses.
"We've been speaking with several of the neighboring businesses trying to get our hands on security footage of the incident," Cheatham said. "Maybe we can find out what type of vehicle or who actually did this."
Cheatham said he is determined to solve the crime and is hoping someone can come forward with more information on a suspect.
"With all of the tension that is going on with politics, I'd hate for it just to be a name blaming game or you know, someone pointing a finger. I'd like something substantial," he said.
Politicians are reacting to someone firing the bullets through the windows of the GOP campaign offices.
Michael Waltz, a colonel in the Army Reserves and former aide to Dick Cheney, is the Republican running for Congress in District 6 which includes much of Volusia County. The seat had been held by former U.S. Rep. Ron DeSantis, R-Fla., who resigned last month to focus on his gubernatorial bid.
"We settle our political differences at the ballot box, not with bombs and bullets," Waltz noted on Monday. "Americans on both sides of the isle will not be silenced by these senseless acts committed by ignorant cowards. We will show up. We will vote. We will be heard."
Waltz put that statement on Twitter which is where his Democratic opponent Nancy Soderberg sounded off as well.
"I condemn this act of violence in strongest possible terms," she posted on Twitter. "We cannot allow politically motivated acts of violence to become commonplace. These are undoubtedly challenging times we are in — we must face them with courage."
For now, the South Daytona Beach Police Department will send out extra patrols to both the Republican and Democratic party headquarters since both are in their city.
Cheatham has a simple message for the perpetrator and anyone else thinking about a copycat attack.
"It's sad that people have come to this, that they are letting politics run their lives to this point. This could have seriously injured somebody, and they could have been just a simple volunteer trying to help out with something they believe in.  I know everybody has their beliefs and their opinion, but there comes a point in time when you draw a line and enough is enough," he said.
Reach Mike Synan at Mike.Synan@floridadaily.com. 
Latest posts by MIKE SYNAN
(see all)