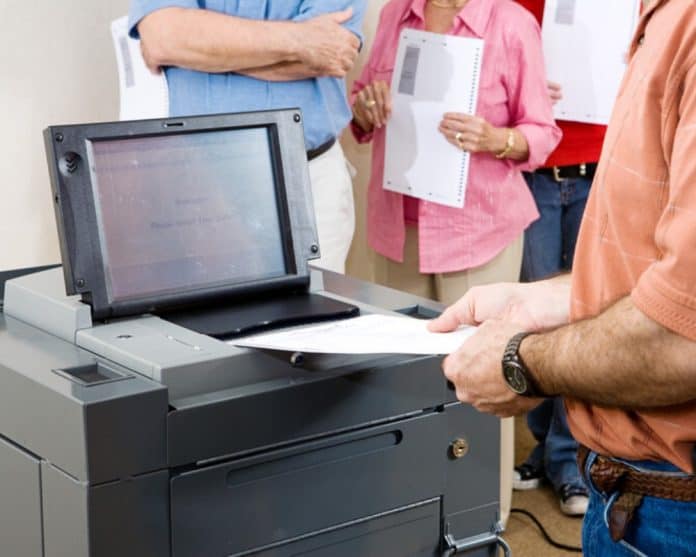 Lake County Supervisor of Elections Alan Hays announced that his office has found voter fraud.
Several voters in the county had their party affiliations changed from Democrat to Republican without their permission, and now a criminal investigation is underway.
"My office became aware of a potential problem last week when several voters contacted our office after receiving new voter information cards indicating their party affiliation had been changed from Democrat to Republican," Hays, a Republican who previously served in the Florida Legislature, said. "Several of the voters told us that the only thing they had filled out was a candidate petition form, yet we received a Florida voter registration application form with one or more inaccurate representations as well as what appears to be forged signatures."
The investigation is now in the hands of State Attorney Brad King. The leading suspect was working for a voter registration organization that is aware of what is happening and is cooperating with the investigation.
"After looking at these initial complaints, our staff this weekend expanded their review to recently submitted voter change forms and began to narrow in on one individual, who appears to be the source of the false registrations," Hays said. "We have 10 official complaints from voters whose voter information appears to have been tampered with and we have identified other suspect cases, including a handful of party registration changes."
Normally, the elections supervisor would have simply processed these requests and mailed a new card to the resident but several discrepancies appeared, prompting further investigation. Hays warned that everyone should check on their information just in case. That registration information for Lake County can be found here. All Floridians can go to their county's supervisor of elections website and check their own information.
With Florida holding a presidential primary in less than two weeks, Hays said he was glad to leave the investigation to King.
"While the state attorney pursues the investigation, my focus is on the election and making sure every eligible voter can cast a ballot and have their vote counted," Hays said. "I'm pleased to say that the process is working as it should."
To that end, Hays will make sure any voter who had their registration information tampered with gets to fill out a provisional ballot the investigation continues. He said he intends to count those votes.
On Thursday, News 6 WKMG reported that a suspect turned herself in.
"A Clermont woman turned herself into authorities in Lake County Thursday after investigators said she filed at least 10 false voter registration forms," WKMG reported. "Lake County Sheriff's Office officials said 63-year-old Cheryl Hall obtained serialized voter registration cards from her employer, Florida First. The Winter Park organization solicits voter registrations, according to the news release."
Reach Mike Synan at mike.synan@floridadaily.com.
Latest posts by MIKE SYNAN
(see all)