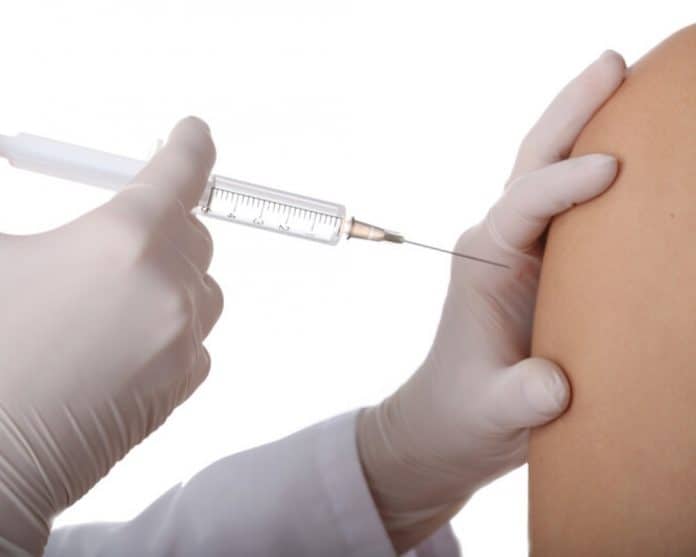 A poll released by CNBC earlier this month shows Americans are split down the middle when it comes to vaccine mandates.
The poll found 49 percent of those surveyed in favor of vaccine mandates with 46 percent opposing them.
A majority of those surveyed–63 percent–who got the vaccine support mandates with 32 percent of them opposed. A large majority of those who have not been vaccinated–79 percent–oppose mandates.
Voters favored vaccine mandates for employees in certain industries with 67 percent backing vaccine mandates for hospital workers, 57 percent for those on cruise ships and 54 percent support for airlines. When asked if federal workers should be forced to get the vaccine, half of those surveyed–50 percent–said they should.
Still, some of the same voters who back vaccine mandates for some sectors oppose them in others.
For example, 54 percent of those surveyed oppose vaccine mandates for concerts and other big-ticket events and 60 percent oppose vaccine mandates at work. Even more voters–62 percent– oppose mandates at restaurants and 64 percent oppose them at malls and retail outlets.
There is a political divide between who is getting the vaccine with 87 percent of Democrats, 63 percent of independents and 58 percent of Republicans having been vaccinated.
The poll also shows that Democrats and older Americans are the biggest proponents of vaccine mandates with Republicans and younger people as the biggest opponents.
Some media outlets have played up Republicans not being at the forefront of those getting the vaccine.
But Dr. Julio Gonzalez, the author of The Case for Free Market Healthcare, pointed out the media is not showing the whole picture.
"The biggest group of people that have not taken the vaccine shot are not Republicans, but instead those in the minority community that didn't vote for Trump last year," said Gonzalez.
Pollsters note the vaccine mandate is on voters' minds with questions about how it will play in next year's elections.
The poll of 802 Americans was taken from July 24-28 with a margin of error of +/- 3.5 percent.
Reach Ed Dean at ed.dean@floridadaily.com