Wakulla County in the Big Bend now has more Republicans than Democrats.
According to the Wakulla County Elections Supervisor, there are now 8,451 Republicans in the county and 8,448 Democrats with 3,603 voters outside the major parties.
State Rep. Blaise Ingoglia, R-Spring Hill, the chairman of the Republican Party of Florida (RPOF)c, weighed in on the development on Wednesday morning.
"Yesterday, we wrapped up National Week of Action with another great victory— Wakulla County flipped from majority Democrat to majority Republican," Ingoglia said.  "Thanks to the strategies and hard work of the Republican Party's incredible grassroots voter engagement, we are winning.  The RPOF applauds Wakulla County's voter outreach efforts, and is excited to add another county to the red column.  Momentum is on our side and our eyes are on November, where once again our strong ground game will deliver conservative wins up and down the ballot."
Wakulla County Republican Executive Committee Chairman, Ralph Thomas offered his take on the matter.
"Wakulla County has been shifting toward a Republican majority for some time.  But over the past two years, the pace has increased dramatically thanks to the tireless mobilizing of our grassroots teams engaging voters, and it has paid off.  For the first time in Wakulla County history, we have a majority of registered Republican voters— a testament that highly energized leaders make a difference," Thomas said.
As Thomas noted, the GOP outpacing the Democrats in Wakulla County is no surprise. Donald Trump took 68 percent of the vote in Wakulla County while Hillary Clinton only mustered up 28 percent in the county back in 2016. When he edged Bob Dole there in 1996, Bill Clinton became the only Democratic presidential candidate to have carried the county since Jimmy Carter in 1980.
Kevin Derby can be reached at Kevin.Derby@floridadaily.com.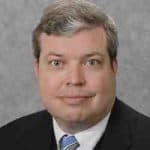 Latest posts by Kevin Derby
(see all)