While he voted against the National Defense Authorization Act (NDAA), U.S. Rep. Michael Waltz, R-Fla., was glad to see it contained several of his proposals.
Waltz, a member of the U.S. House Armed Services Committee, weighed in on the bill on Thursday and pointed to how he shaped the bill. The bill cleared the committee on a 33-24 vote.
"I was glad we were able to agree on many issues in this markup, as well as approve my own amendments and priorities like establishing a U.S. Space Command and taking steps towards a U.S. Space Force. Unfortunately, we were unable to strip many politically-charged policies weakening our national defense, border security, force readiness and capabilities to protect our allies," Waltz said. "I could not support a package giving less to our military than they need and deserve."
As the congressman noted, the final version which is now headed to the House floor authorizes the creation of Space Command. Back in March, Waltz unveiled a proposal to have the White House and U.S. Defense Department create the United States Space Command "as a unified combatant command and repeal a conflicting directive in law for a subordinate command." Waltz's bill would "direct the president to establish a unified United States Space Command."
The NDAA also contains several of Waltz's ideas from the "SFC Brian Woods Gold Star and Military Survivors Act" that he and U.S. Rep. Seth Moulton, D-Mass., unveiled in March, including reimbursing Gold Star families for the costs of transporting their loved one's remains to a national cemetery and expanding the "Pentagon's civilian childcare assistance program to legal guardians of children of fallen service members killed in the line of duty." Waltz also helped shape how the bill stops defense contracts to companies working with the Maduro regime and its attempts to cut down on friendly fire incidents.
"Our troops risk their lives defending our freedoms and our country and it's absolutely critical we give them all the resources they need to do that effectively," Waltz said. "Our work can never stop for them – and I'll make sure to keep fighting for their interests in the final version of this bill and long after that."
Waltz, the first Green Beret to serve in Congress, was first elected to Congress last year.
Reach Kevin Derby at kevin.derby@floridadaily.com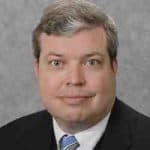 Latest posts by Kevin Derby
(see all)