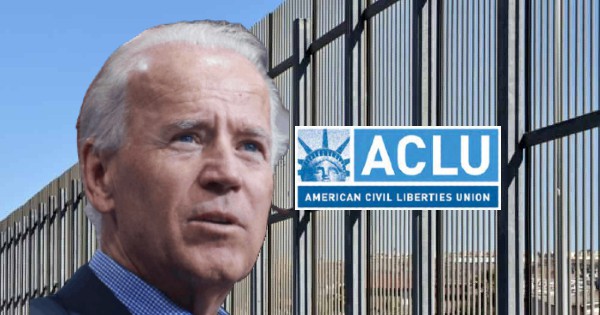 To shut down illegal immigrants crossing into the U.S, the Trump administration put in place a zero-tolerance policy in April 2018.
Children who entered the U.S. with parents or caregivers were separated under then-President Donald Trump's immigration policies. Children were separated and placed into the custody of the federal government while some parents were deported.
But now, according to the Wall Street Journal, the Biden administration is considering paying $450,000 per person to those that broke the law in order to sort out lawsuits filed on behalf of parents and children. President Joe Biden pushed back against the report on Wednesday.
Representing many of the illegal immigrants, the American Civil Liberties Union (ACLU) claims the Trump zero-tolerance policy caused immigrants to have "lasting psychological trauma" and insisted that the separations caused lasting mental-health problems for the children.
The Wall Street Journal also reported that the U.S. Department of Justice, Homeland Security, and Health and Human Services are considering payments that could give $1 million in compensation per family. Some of the lawsuits by the ACLU are requesting damages up to $3.4 million per family.
The ACLU noted that the Trump administration separated around 5,500 children from their families. In the meantime, the ACLU is demanding more than just monetary compensation. The ACLU also wants illegal immigrants to be allowed to remain in the U.S.
Republicans are calling the move absurd. U.S. House Republicans responding to the story said the Biden administration wants to "pay illegal immigrants $450,000 for their hardship" while breaking the law.
The Wall Street Journal reported some government lawyers think the payouts being considered are excessive for illegal immigrants who chose to break U.S. law by crossing the border.
Those representing the illegal immigrants said they hope to reach a deal by the end of November.
Biden weighed on Wednesday and insisted the report was "not true" and insisted his administration will not be making those payments.
"That's not going to happen," Biden told the media.