 William Barr, who served as attorney general under President George H.W. Bush more than a quarter of a century ago, has his old job back as the U.S. Senate confirmed President Donald Trump's nomination on a 54-45 vote.
Party lines mostly held in the Senate though U.S. Sen. Rand Paul, R-Ky., voted against Barr while Democrat U.S. Sens. Doug Jones of Alabama, Joe Manchin of West Virginia and Kyrsten Sinema of Arizona vote for him.
Florida's two Republican senators voted to back Barr.
"I applaud the Senate's confirmation of William Barr to serve as attorney general of the United States," said U.S. Sen. Marco Rubio, R-Fla., after the vote on Thursday. "I am confident that he understands the unique challenges our country faces today and the important role the Department of Justice plays in confronting those challenges. Whether it is acknowledging that China's aggression is an existential threat to our national security, understanding the real effects that instability in our hemisphere has on our ability to fight transnational criminal organizations affecting the safety and security of our communities, the role the department can play in preventing targeted violence, or confronting Russian meddling in our elections, I believe he will again serve the Department of Justice and the people honorably."
"I was proud to support William Barr's confirmation as attorney general today," said U.S. Sen. Rick Scott, R-Fla. "After meeting with Mr. Barr last week, I have full confidence that he is undoubtedly qualified to serve as attorney general, and will fight for what's best for the American people. I look forward to working with him at the Department of Justice to help Florida families."
Kevin Derby can be reached at Kevin.Derby@floridadaily.com.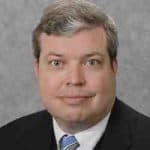 Latest posts by Kevin Derby
(see all)