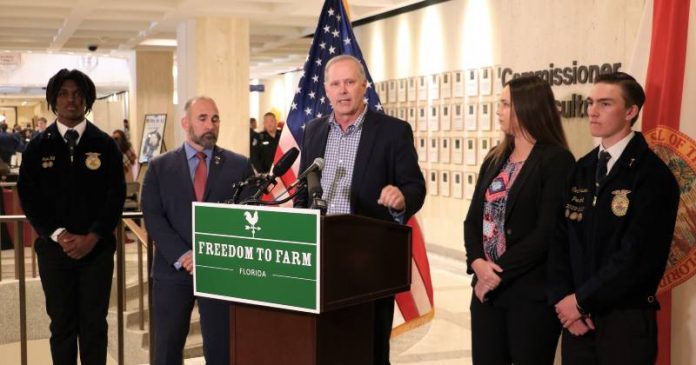 This week, Florida Agriculture Commissioner Wilton Simpson, state Sen. Jay Collins, R-Tampa, and state Rep. Kaylee Tuck, R-Lake Placid, unveiled a proposal "to prohibit local governments from levying special assessments on Florida agricultural lands."
Simpson's office offered some of the reasons behind the proposal.
"Current law allows local governments to levy special assessments — separate from, and in addition to, local property taxes — on agricultural lands that contain a building or dwelling, excluding pole barns, with a value over $10,000. However, local governments are increasingly placing egregious and financially crippling special assessments on Florida's agricultural producers to fund local operations. The proposal announced today would amend state law to prohibit local governments from imposing special assessments on agricultural lands," Simpson's office noted.
Simpson and the two legislators held a media event in Tallahassee to showcase the proposal.
"All too often, our residents and decision makers take for granted Florida's agricultural abundance, and believe that a safe, affordable, and abundant food supply is guaranteed," said Simpson. "The proposal announced today supports Florida's agriculture community, protects their freedom to farm, and seeks to remove the crippling tax burdens placed on their backs by misguided local governments."
"Our farmers are some of the hardest workers in our state — navigating unforeseen costs due to supply chain issues, inflation, and mother nature, while still working year-round to keep food on our shelves and clothes on our backs," said Collins. "I am proud to sponsor this legislation that will stop local governments from burdening our farmers with arbitrary assessment fees to fund their local operations."
"Every day it becomes more and more difficult for farmers to survive while fighting weather conditions, uncertain markets, and demand for development," said Tuck. "Despite personal costs, farmers continue to ensure that Florida and the nation can remain food independent. I am proud to file this legislation to support our farmers and send a message that the Florida Legislature has their backs."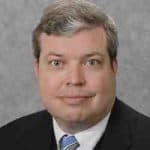 Latest posts by Kevin Derby
(see all)