The first part of the second round of debates between the Democratic presidential candidates was held in Detroit on Tuesday night and some of the most prominent candidates were missing. After Kamala Harris went after Joe Biden in the first round, those two candidates have garnered a great deal of interest but they were both absent from the debate stage on Tuesday night. That being the case, Elizabeth Warren and Bernie Sanders received the most attention and attacks during the two and a half-hour debate hosted by CNN.
Here's a look at some of Tuesday night's winners and losers. One major caveat. When the Democrats held their first round in Miami at the end of June, the first debate was almost totally eclipsed by the second one. With Biden and Harris back in the second debate, the same thing could happen once again.
Winners
Elizabeth Warren. Two debates, two strong outings. Sure, Warren hasn't faced Joe Biden or Kamala Harris yet. But she drew a great deal of fire on Tuesday night and handled it better than Bernie Sanders did as they compete for the same audience. Offering details while still getting her message out, Warren had one of the finest moments of the night with her takedown of John Delaney. "I don't understand why anybody goes to all the trouble of running for president of the United States just to talk about what we really can't do and shouldn't fight for," she said. "I'm ready to get in this fight. I'm ready to win this fight." That remains to be seen but she certainly was one of the big winners on Tuesday night.
Steve Bullock. There was a tendency to overlook the Montana governor who did not even make the first round of debates. That could change after Tuesday's debate. Bullock was firm in going after Democrats pushing an economic "wish list"–namely Warren and Sanders–while also hitting them on immigration and other matters. "You are playing into Donald Trump's hands," Bullock said to Warren as they clashed over immigration. "A sane immigration system needs a sane leader." Noting that he had been successful in wooing Republicans, Bullock also did not draw as much fire as John Delaney who was also trying to position himself as the moderate on the stage. Not a bad night for Bullock as he made his debut on the debate stage.
Marianne Williamson. Sure, plenty of pundits will continue to laugh at the self-help author's efforts. But Williamson isn't trying to reach out to voters who live, sleep, eat and breathe politics and that helps her more than the chattering class realizes even as there were moments in the debate when she seemed to vanish. Williams also had some of the most viral moments of the debate and it's telling that she prompted more Google searches than any of the other candidates. Her take on President Donald Trump "dark psychic force" will get plenty of interest and online views. These are no small things for a candidate who barely registers in the polls and is trying to appear in the third round of debates when the criteria to get on stage gets tougher.
John Delaney. Yes, the former Maryland congressman came out on the losing end of his clash with Warren. But considering his campaign is on life support with rumors that some of his team were urging him to get out, Delaney had a good night. Delaney showed no hesitation in going after Warren and Sanders and trying to claim the center. His efforts on Tuesday night were far better than they had been in Miami. Now he has to hope they are enough to get him to the third round of debates.
Standing Pat
Bernie Sanders. The Vermont senator didn't have a bad night by any means but he got eclipsed by Elizabeth Warren who countered the attacks from various moderates far better than he did. Still, Sanders had some good moments, including swatting down Tim Ryan's efforts to trip him up on how Medicare for All would impact union members, countering the Ohio congressman's insistence that "you don't know that, Bernie" with "I do know it, I wrote the damn bill." Sanders did nothing to hurt his standing on Tuesday night but he was overshadowed by Warren as they compete for many of the same primary voters.
Pete Buttigieg. The South Bend mayor didn't exactly step forwards as moderates and liberals clashed on the debate stage on Tuesday night. Instead, he made his pitch to voters and tried to contrast himself with Donald Trump. Buttigieg has been the biggest surprise of the primary field so far and he did nothing to hurt himself on Tuesday night even if he wasn't one of the big stories either.
Amy Klobuchar. The Minnesota senator didn't really stand out on Tuesday night and the clock is ticking. Still, she had some nice moments and one of the best lines in the debate as she chided her fellow primary candidates with "we can't be more worried about winning the argument than winning an election." Klobuchar was also solid in her closing. However, her campaign needs a boost and it did not get one in this debate.
Losers
CNN. What a mess. Clocking in at two and a half hours, the debate was too long and CNN's team tried too hard to showcase the differences between the moderates and liberals, often abandoning subtlety in doing so. The format seemed off with moderators jumping in too quickly to cut off answers and sometimes giving candidates little time to respond to questions.
Beto O'Rourke. Another debate, another underwhelming performance from the former Texas congressman. O'Rourke's collapse has been one of the big stories of the Democratic primary so far and he did nothing to turn it around on Tuesday night. He needed a strong debate performance and simply did not get it even though he did not commit any gaffes. O'Rourke has been overshadowed by other candidates–namely Buttigieg–and nothing he did on Tuesday night changed that.
John Hickenlooper. The former Colorado governor joined John Delaney, Tim Ryan and Steve Bullock in trying to claim the middle and go after Sanders and Warren. Already facing calls to drop out and run for the Senate in 2020, Hickenlooper simply wasn't as effective in his task as Delaney and Bullock were. Hickenlooper's campaign was already on death watch and that will only excel as other moderates overshadowed him on Tuesday night.
Tim Ryan. You can be pardoned if you forgot the Ohio congressman is running for the Democratic nomination. Probably his most memorable moment on Tuesday night came when he was the one candidate who didn't put his hand over his heart during the Pledge of Allegiance. He had some decent moments, including his focus on helping manufacturing. But Ryan often came off second best in his clashes with Bernie Sanders and, like John Hickenlooper, didn't land his attacks as cleanly as John Delaney and Steve Bullock did. Ryan needed a strong debate to keep his campaign going and, after Tuesday night, looks like one of the new candidates to drop out of the race.
Reach Kevin Derby at kevin.derby@floridadaily.com.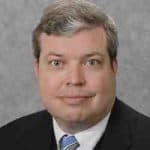 Latest posts by Kevin Derby
(see all)