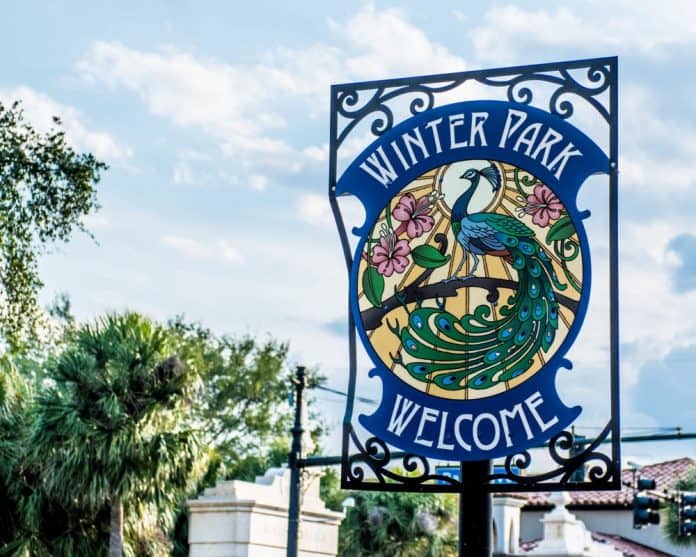 Winter Park voters approved a new $30 million library by referendum, but now city leaders are pushing for add-ons that will top that project off at more than $40 million.
The city is pledging to raise the extra money themselves and they are starting by going to Orange County for $6 million in tourist taxes. Mayor Steve Leary says, if you take a look at the renderings, you can't help but be excited for the library.
"We are really thrilled with it," he said. "This is going stand out. It is going to create a new standard and add to some of the other projects like the Dr. Phillips Performing Arts Center. Having an architect of this magnitude is really going to draw higher standards for the region."
As for the budget, Leary compared it to buying a home when your budget is $600,000. He said the city will only commit its tax dollars at the level the voters approved.
"We have a $30 million budget. We have a $30 million project," he said. "The architect provided us with some things that were not in the initial conceptual discussion like a roof top venue, a waterfront amphitheater that hangs out, cantilevers over the lake and some other little things, a porte cochere. So he said to us, if you want all of these extra things I put in, it is an additional $10 million or so."
The opposition is lining up and have been very vocal from the outset. At a meeting of a committee designed to vet the use of tourist taxes, former Winter Park City Commissioner Peter Gottfried led a long line of speakers against $6 million going for the extra amenities planned.
"It is no longer a larger state of the art library that people voted on. It is becoming an international tourist destination which we have a little bit of concern about," Gottfried said.
Michael Poole talked about the tourist tax having better uses.
"We are a wealthy community," he said. "We shouldn't need your money." Poole pointed out that the library itself is not eligible for tourist tax money so the fund will be used for the events center portion of the project. "In the budget, they are asking you to pay for land we already own. If you go through your budget, they put about a million and a half on the Events Center side. Why would they do that?" Poole asked.
The events center renderings include a rooftop feature that could be used for a number of purposes including wedding rehearsals or meetings of 150 people or less. Leary is particularly enthused about a amphitheater that would face the lake with stepped seating, telling Florida Daily "to fight additional funding of a project that is already happening doesn't seem to make sense."
Leary said doing anything in Winter Park is often just like this library, racked with hand wringing, opposition, finger pointing and bickering.
"The problem we have sometimes in Winter Park is there is a small group that takes every opportunity to create divisiveness in the community for political purposes, and is misleading our friends and neighbors. They sued the city, they lost. The appealed the decision, they lost. They tried to file the suit in a different manner.  They were denied. They told people the soil couldn't hold the project, not true, a professional engineer says that's not true. They went to the Water Authority and said our water plans were not going to effectively handle the runoff. We hadn't even developed a plan yet, so the water authority would not pay attention to them. They stood before the art board and said we are going to fight this in every way possible," Leary told Florida Daily.
He pointed out the Guggenheim opened to protests. The committee on tourist tax uses gave the approval for $6 million the project. Now it will be up to both the full Tourist Development Council and then the Orange County Commission. Leary insisted the project will go ahead no matter what and the community will continue to try and raise another $4 million to make it happen. State money could be used as well and could be included in the final budget currently taking shape in Tallahassee.
Reach Mike Synan at Mike.Synan@floridadaily.com.
Latest posts by MIKE SYNAN
(see all)