This week, with strong support from Florida, Congress passed a proposal to help the survivors of first responders who die during the coronavirus pandemic quickly obtain benefits.
U.S. Sen. Chuck Grassley, R-Iowa, and U.S. Sen. Cory Booker, D-NJ, teamed up in May to introduce the "Safeguarding America's First Responders (SAFR) Act." U.S. Sen. Rick Scott, R-Fla., cosponsored the proposal which is now headed to President Donald Trump's desk.
"America's first responders are on the front lines in the fight against the pandemic, and sadly, some have already contracted the disease and died while working to keep our communities healthy and safe. Their loss is not only emotionally devastating, but it also means lost wages in an economically challenging time. The government already provides payments to families of officers or first responders who die from a work-related event, but this bipartisan bill recognizes the unique challenges posed by this pandemic and better ensures that public safety officers' families can quickly access the financial help they've been promised," Grassley said when he introduced the proposal.
"Our first responders risk their lives each day to protect us from the threat of COVID-19, and many have already made the ultimate sacrifice. There must be no question that our country will support their families when the unthinkable happens. Our bipartisan legislation will make certain that the families of these heroes get the benefits they are rightfully owed," Booker said.
"Our first responders put their lives at risk every day to protect others, and we have to do everything we can to support these heroes. I'm proud to join my colleagues to sponsor this legislation to support families of the first responders on the frontline of this crisis and give them some peace of mind amid heartbreak," Scott said.
The bill reforms the U.S. Justice Department's Public Safety Officers Benefits Program "by establishing a temporary presumption that COVID-19 infections will be considered to be contracted while on duty if diagnosed within 45 days of an officer's last shift" and ensuring "that families of officers and first responders lost while fighting the pandemic don't face unnecessary barriers to benefits they've already been promised."
The Fraternal Order of Police, the National Association of Police Officers, the Federal Law Enforcement Officer Association, the International Association of Fire Fighters, the International Association of Fire Chiefs, the Sergeants Benevolent Association of New York and the National Association of School Resource Officers all backed the bill.
The bill cleared the Senate on a voice vote back in May. This week, the U.S. House passed its version, which was championed by U.S. Rep. David Joyce, R-Ohio, without opposition.
In Tallahassee, Florida Attorney General Ashley Moody was a prominent backer of the bill.
"Law enforcement officers are risking their health and safety to keep us safe from crime amid the worst pandemic in our lifetime. Many officers are being coughed at on purpose by criminals they encounter while protecting their communities. Tragically, some have contracted COVID-19 and succumbed to this deadly disease. As the wife of a law enforcement officer, I know the risks our first responders face, and how this pandemic has only increased the dangers of their service and the stress placed on their loved ones," Moody said in May.
"We must do everything we can to protect our first responders and support their families should their service end in tragedy. That is why I am asking Congress to pass the Safeguarding America's First Responders Act. This Act will show our law enforcement officers that we appreciate all they do to keep us safe and are grateful for their service in the face of this invisible enemy," Moody added.
More than 50 other attorneys general joined Moody in signing a letter to Congress urging passage of the bill. Washington, D.C. Attorney General Karl Racine helped Moody as co-leader of the letter.
"When public safety officers are called to respond, they do not know whether they are coming into contact with a person who is positive for COVID-19. We have seen harrowing stories about how public safety officers have taken heroic actions to save the lives of others, knowing that they risked infection in doing so," the attorneys general wrote.
Moody weighed in on Monday after the proposal cleared the House.
"Sadly, Florida has already lost law enforcement officers to this deadly virus and no government action will ever replace these heroes, but with the SAFR Act, we can at least offer assistance and a bit of comfort to the families of the brave law enforcement officers who risk their health and safety to protect ours. I am grateful to the U.S. lawmakers who supported this important bill and look forward to seeing President Trump sign it into law," Moody said.
Reach Kevin Derby at kevin.derby@floridadaily.com.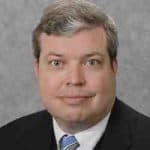 Latest posts by Kevin Derby
(see all)