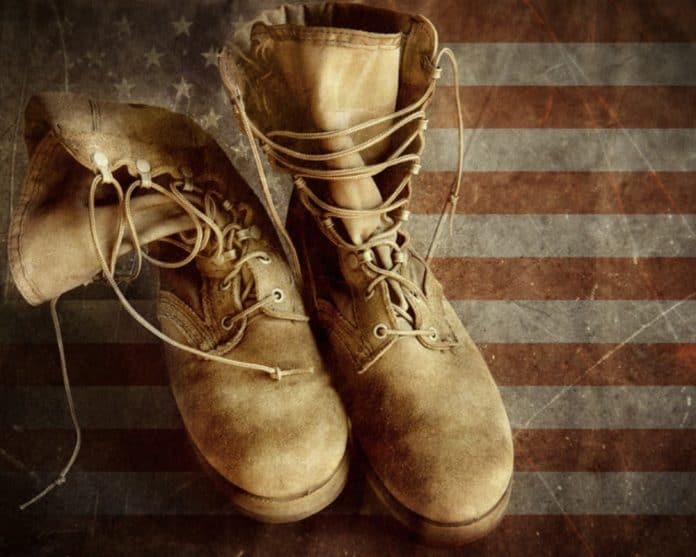 Despite a veto threat from President Donald Trump, the U.S. House passed the National Defense Authorization Act (NDAA), which exceeds $740 billion.
The House passed the NDAA on Tuesday on a 335-78 vote, more than the two-thirds majority to override a veto. A majority of both parties voted for the measure while 37 Democrats and 41 Republicans voted against it. Democrats from the Sunshine State supported the NDAA, which includes a 3 percent pay increase for military personnel, while Republicans from Florida divided on it.
Trump has said he will veto the NDAA unless it repeals Section 230 which protects internet companies from being sued over what is posted on their websites, either by them or by orther parties. The president has also criticized the NDAA for renaming military bases honoring Confederate leaders.
"I hope House Republicans will vote against the very weak National Defense Authorization Act (NDAA), which I will veto," Trump insisted on Twitter on Tuesday.
The White House offered more details in a Statement of Administration Policy.
"Despite bipartisan calls for addressing Section 230 of the Communications Decency Act, this bill fails to make any meaningful changes to that provision. Section 230 facilitates the spread of disinformation online and is a serious threat to our national security and election integrity. It should be repealed," the White House noted.
Every Democrat in the Florida delegation backed the NDAA, including U.S. Rep. Kathy Castor, D-Fla., who insisted it will help MacDill Air Force Base.
"Every year, the holiday season presents another reminder of the sacrifice and selflessness of our service members, but nine months into the COVID-19 pandemic, policymakers must ensure that our military personnel and their families have the tools they need to remain safe and healthy. The 2021 NDAA will boost MacDill Air Force Base and the brave men and women who serve the United States abroad and keep us safe at home, and I am proud to support it," Castor said.
"The investments I championed for our service members are represented in this year's NDAA, including a 3 percent pay raise for our troops and a continued commitment to upgrade base housing for military families. Our service members and their families at MacDill are the best and they deserve the best – that means housing that is safe and clean and free from mold and shoddy construction. The NDAA will ensure that the Department of Defense (DOD) continues to improve housing for MacDill families and others across the country," Castor added.
"For the 60th straight year, Congress has passed a National Defense Authorization Act. I am proud to have voted on an agreement that confronts our adversaries, invests in new technologies vital to our national security, and keeps our country safe," said U.S. Rep. Charlie Crist, D-Fla. "This year, Congress has also focused special attention to improving the lives of those who serve, including a 3 percent pay raise, making military housing safer, and protecting people who report sexual harassment and discrimination. It also keeps faith with veterans, protecting the hard-earned retirement of thousands of Coasties and finally expanding Agent Orange-related benefits for Vietnam veterans. My number one job as a member of Congress is to keep Pinellas families safe, and this bipartisan agreement does just that."
On the other side of the aisle, most of the Florida Republicans backed the NDAA but U.S. Reps. Matt Gaetz, R-Fla., Brian Mast, R-Fla., Bill Posey, R-Fla., and Ted Yoho, R-Fla., voted against it. U.S. Reps. Neal Dunn, R-Fla., and Greg Steube, R-Fla., did not vote.
U.S. Rep. Dan Webster, R-Fla., weighed in on why he backed the NDAA.
"The U.S. Constitution states that providing for the 'common defense' is one of our fundamental responsibilities. This conference report builds on our actions last Congress to provide for our national defense by fully funding nuclear modernization, investing in chemical and biological threat reduction, and increasing funding to maintain our technological advantages," Webster said. "At a level not seen since WWII, we face significant threats from near peer adversaries like China and Russia as well as rogue states like Iran and North Korea. Ensuring the ability to counter these threats from China, Russia, Iran in all domains – land, sea, air, space and cyberspace is more critical than ever.
"Our freedom, our families, and our way of life would not exist were it not for our military. This bill builds on pay raises provided in recent years by authorizing another 3 percent. It supports our military families by improving oversight and accountability of government-owned family military housing and making improvements to military child-care centers," Webster added. "While the bill is not perfect, I thank Rep. Thornberry and members of the House Armed Services Committee for their work developing this legislation, particularly their opposition to proposals that would have imposed unnecessary restrictions and harmed national security. We owe our military a debt we can never repay."
"I oppose the NDAA not because I'm against our troops, but because I love them so much," Gaetz insisted on Tuesday. "This good bill has been hijacked by the forever war lobby and their bought and paid for allies in the United States Congress. I'm going to put America first, and I'm voting against this bill."
The NDAA now heads to the U.S. Senate which is expected to pass it.
Reach Kevin Derby at kevin.derby@floridadaily.com.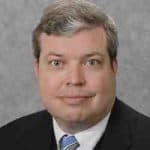 Latest posts by Kevin Derby
(see all)