With the leadership of the Florida Legislature divided on whether or not to keep funding Visit Florida, this week, Gov. Ron DeSantis expressed his support for continuing to back the state's official tourism marketing organization.
On Monday, DeSantis was at a media event at Tampa International Airport focusing on the economic benefits of tourism. Visit Florida President and CEO Dana Young, Enterprise Florida President and CEO Jamal Sowell, Tampa International Airport CEO Joe Lopano and other business and economic leaders were at the event.
"I was happy to visit Tampa International Airport today to discuss the role that tourism plays in generating economic development to Florida," said DeSantis. "This industry has never been stronger, and the benefits of tourism to our state are shared by every Floridian."
With the leadership of the Florida House continuing to want to defund Visit Florida while the Senate leadership continues to back it, DeSantis appeared to support the organization.
"We have so much going for us here in Florida, so we must continue to invest in bringing people here to enjoy everything we have to offer," DeSantis said.
"Investing in Florida's tourism industry, particularly international tourism, plays a significant role in generating economic development to the state, with Tampa International Airport being an integral partner," the governor's office noted. "Since the airport began working to bring new international flights to Florida in 2012, it is estimated that international passengers visiting the Tampa Bay area have spent over $1.3 billion into Florida's economy. Additionally, the growth of international passengers has generated over $88 million in tax revenue and has supported nearly 18,000 jobs in the Tampa Bay region alone."
For its part, Visit Florida has been showcasing it successes, including a record high 126 million tourists visiting the Sunshine State last year.
Noting that Monday was Tax Day, Visit Florida also weighed in on the tax benefits of tourism.
"Without the tax revenues generated by travel and tourism to the state, every Florida household would have to pay an average of $1,549 in additional taxes every year in order to keep state funding levels the same," Visit Florida noted.
"This Tax Day, we are proud to highlight the critical economic role that tourism plays in Florida, and how every household in Florida benefits from out-of-state visitation. Saving $1,549 in taxes is a great deal for Floridians and something the tourism industry is proud to generate," Young said on Monday. "At Visit Florida, our job is to enhance and protect this vital industry and revenue source. The Florida Legislature shouldn't cut Visit Florida's budget and risk a significant drop in tourism dollars. Visit Florida fully funded at $76 million is a smart investment. A cut in funding could place a heavier tax burden on Florida citizens and strain state budget revenue. The Legislature should reauthorize and fully fund Visit Florida at $76 million."
"According to the Economic Impact of Out-of-State Visitors in Florida, released last year by Tourism Economics, in 2016, out-of-state tourism generated $11.6 billion in state and local taxes. The U.S. Census Bureau estimates there were more than 7.5 million Florida households from 2013 to 2017. This equates to an annual tax savings of $1,549 per household," Visit Florida noted.  By every measurable economic indicator, tourism stimulates Florida's economy and creates jobs unlike any other industry. As the Sunshine State's number one industry, tourism was responsible for welcoming an all-time record 126.1 million visitors in 2018. According to the Florida Legislature's Office of Economic and Demographic Research, for every $1 the state invests in Visit Florida, $2.15 in state tax revenue is generated."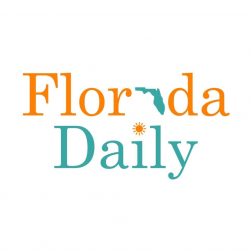 Latest posts by Florida Daily
(see all)