On Tuesday, the U.S. Senate approved another $484 billion in federal funds to help the economy during the coronavirus pandemic.
The Senate approved the measure on voice vote. The U.S. House is expected to approve the measure on Thursday. President Donald Trump has said he will back this latest relief effort.
The bulk of the funds–$310 billion–will be added to the Paycheck Protection Program (PPP) which sends stimulus funds to small businesses. The latest legislative effort also sends $75 billion to hospitals and $25 billion to expand testing. These funds are in addition to three legislative packages passed last month including the $2.2 CARES Act at the end of March.
U.S. Sen. Marco Rubio, R-Fla., the chairman of the U.S. Senate Small Business Committee, applauded the additional funds but jabbed Democrats on the matter.
"For more than a week, small businesses and their employees were held hostage after my Democratic colleagues blocked additional funding for the PPP," Rubio said. "This long-overdue deal will finally allow the SBA to resume approving PPP loans. It will also help preserve funds for mission lenders like Community Development Financial Institutions in order to ensure small businesses in underserved and rural communities have access to PPP loans. When these funds run out, we cannot allow partisan games to once again jeopardize the lives and the livelihoods of Americans."
U.S. Sen. Rick Scott, R-Fla., offered an amendment that was not included in the latest bill.
"I have heard from many small business owners who have not yet been able to access a PPP loan," Scott said on Tuesday. "If you are one of those businesses, I want you to know that I am fighting to make sure you have access to the important resources you are entitled to through the CARES Act. My first priority is helping American small businesses and individuals that are struggling, and providing more funding through the PPP will do that. Unfortunately, millions of taxpayer dollars are not making it to the small businesses truly in need. As Congress comes to a final agreement, I am urging my colleagues to make two critical reforms that I am fighting for.
"First, my amendment makes sure PPP loans will only be available to businesses that show a substantial reduction in revenue due to the coronavirus. We shouldn't be sending taxpayer money to businesses that haven't been harmed by this crisis and we need to ensure funding goes to the businesses truly impacted," Scott added. "Second, my amendment makes it clear that banks should not and cannot set requirements that actively withhold help from those in need. Instead, they must process applications on a first-come, first-served basis. I've shared my proposed amendment with negotiators, and hope my colleagues will put individuals and small businesses first and add this language to the final bill."
The Democratic leadership also weighed in on the additional funds.
"Congressional Democrats are proud to have secured an agreement on an interim emergency funding package that has been transformed to provide real support for the lives and livelihoods of the American people," said U.S. House Speaker Nancy Pelosi, D-Calif., and U.S. Senate Minority Leader Chuck Schumer, D-NY, in a joint statement on Tuesday. "Democrats flipped this emergency package from an insufficient Republican plan that left behind hospitals and health and frontline workers and did nothing to aid the survival of the most vulnerable small businesses on Main Street.  We have achieved an agreement that follows the path set by the bipartisan CARES Act by strengthening the Paycheck Protection Program, expanding small business support beyond PPP by increasing funding for emergency disaster loans and grants, and providing an additional $100 billion for hospitals, providers and testing in a way that addresses the health needs of the American people."
The Democrats fired back at the GOP on the latest stimulus package.
"Democrats are disappointed that the Administration has not agreed to more funding for state, tribal, and local governments on the front lines of this crisis who desperately need an infusion of funds to pay the essential workers who keep us safe.  However, we are pleased that the president has committed to addressing this critical priority in CARES 2 and will work with urgency to see that this commitment is fulfilled.  Our lives and well-being are threatened if our health care, police, fire, EMS, transportation, teachers and other vital workers do not have the support that they need, and we will hold the administration accountable to their promise," Pelosi and Schumer said.
"It is unfortunate that Republicans' refusal to negotiate in a bipartisan way delayed agreement on this legislation.  Now, Congress will move swiftly to bring this legislation to the floor and pass it this week, so that we can bring desperately-needed resources to those who are suffering," they added. "As soon as it has passed in the House, we will advance CARES 2, which must be transformative and far-reaching.   CARES 2 must recognize that the key to getting Americans back to work and ensuring economic security is putting the health and safety of the American people first and defeating this terrible virus.
With the bill headed to the House, members of the Florida delegation, including U.S. Rep. Ross Spano, R-Fla., expressed their support of it.
"I applaud my Senate colleagues in finding common ground and bipartisan support to help American families, workers and small businesses across our great country," said Spano who sits on the U.S. House Small Business Committee. "As a former small business owner, I know the struggles many of my constituents are facing, and I will be reviewing this new round of funding very closely to ensure it is in the best interest of all District 15 residents and small businesses."
U.S. Rep. Brian Mast, R-Fla., said the House should vote on the bill before Thursday.
"Now that the Senate has passed this bill, why would the House of Representatives wait until Thursday? How many jobs will be lost while we wait? How many businesses will be forced to close," Mast asked. "This is exactly why all 435 members of the House of Representatives should be at the Capitol working around the clock on this instead of waiting to be summoned. Speaker Pelosi needs to call a vote now because waiting until Thursday will cause severe and unnecessary damage to countless additional lives."
Reach Kevin Derby at kevin.derby@floridadaily.com.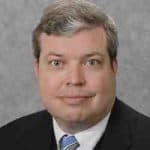 Latest posts by Kevin Derby
(see all)