Gas prices continue to rise across Florida, AAA reported on Monday.
AAA released a study showing gas prices in the Sunshine State stood at $2.78 a gallon on Sunday, up from $2.71 at the start of last week and five cents more than what Floridians paid at this time last year. While prices continue to rise in Florida, the national average remained at $2.89 a gallon this week.
"Florida gas prices in April averaged $2.74 per gallon. That was 16 cents more than the monthly average in March, and seven cents more than that of April 2018. It was also the most expensive monthly average since October 2018," AAA noted on Monday.
Mark Jenkins, a spokesman for AAA and the Auto Club Group, offered his take on gas prices and said drivers will be in for a bumpy ride in the coming weeks.
"Drivers saw gas prices seesaw last week, which is normal this time of year," said Jenkins. "Prices moved higher last week after reports of issues at a Texas refinery. Fortunately, the state average has held below $2.80 per gallon, and remains almost 15 cents less than last year's highs. Looking ahead, pump prices tend to be especially volatile in May. The highest price of the year usually hits by Memorial Day weekend."
The West Palm Beach-Boca Raton market had the most expensive gas in the state at $2.85 a gallon followed by Sebring at $2.81 a gallon and Fort Lauderdale at $2.80 a gallon.
Pensacola had the least expensive gas in Florida at $2.71 a gallon followed by the Crestview-Fort Walton Beach are and Punta Gorda which both saw prices averaging $2.73 a gallon.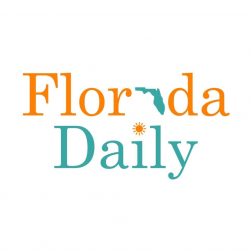 Latest posts by Florida Daily
(see all)