 U.S. Rep. Mario Diaz-Balart, R-Fla., will have another two years on Capitol Hill.
Diaz-Balart was something of a target in the 2018 election cycle but he's headed back to Congress without opposition this year. Filing for congressional candidates in Florida ended on Friday and Diaz-Balart is assured another term since none of his potential opponents made the ballot.
Democrats had high hopes for Mary Barzee Flores when she ran against Diaz-Balart in 2018 but, despite the GOP facing a bad election cycle at the national level, the Republican incumbent carried more than 62 percent of the vote and won another term.
In the meantime, Diaz-Balart, who represents all of Hendry County and parts of Collier and Miami-Dade Counties, could have a chance to make a major impact on Capitol Hill in the months to come if Congress decides to include additional infrastructure projects in stimulus bills to help the economy during the coronavirus pandemic.
Diaz-Balart is one of the senior members of the U.S. House Appropriations Committee and he leads Republicans on the U.S. House Transportation and Housing and Urban Development (THUD) Appropriations Subcommittee. All of that should help ensure Diaz-Balart has a seat at the table if Congress turns its attention to more stimulus packages.
One thing to keep in mind. Despite already having served almost two decades in Congress, Diaz-Balart is only 58. While Democrats continue to build momentum in South Florida, Diaz-Balart has an excellent chance of climbing even higher on the Appropriations Committee and, if the GOP takes back the House, he could be a contender to wield the gavel in the years to come. In the meantime, Diaz-Balart will have an additional two years in Congress and the easiest reelection imaginable.
Kevin Derby wrote this analysis. He can be reached at kevin.derby@floridadaily.com.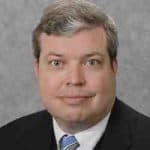 Latest posts by Kevin Derby
(see all)
Laurel Lee Backs Marco Rubio's, Scott Franklin's Bill to Help Florida Specialty Crop Producers With Insurance Coverage

- December 6, 2023, 10:00 am

Neal Dunn Warns DHS that Chinese Nationals Entering the U.S. Through the Northern Mariana Islands

- December 6, 2023, 6:00 am

Greg Steube Wants to Reform Flight Access, Gate Passes for Caregivers, Parents, and Guardians

- December 5, 2023, 8:00 pm