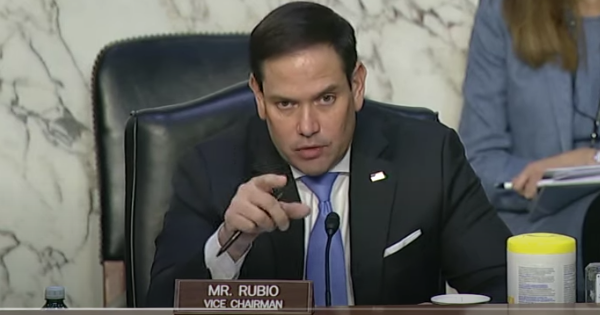 As tensions grow between Russia and Ukraine, U.S. Sen. Marco Rubio, R-Fla., threw his support behind U.S. Sen. Jim Risch's, R-Idaho, proposal to "provide critical support to Ukraine as it faces the threat of an invasion from Russia."
Risch, the top Republican on the U.S. Senate Foreign Relations Committee on which Rubio sits, introduced the "Guaranteeing Ukraine's Autonomy by Reinforcing its Defense Act (GUARD Act)" last week with five Republican colleagues, including the Florida senator, backing it.
"President Biden's willingness to make concessions to Putin not only endangers Ukrainians, but also welcomes the Kremlin's aggression in the region at large," Rubio said. "Unfortunately, this pattern of appeasement isn't new—it's the same failed strategy used by the Obama Administration years ago. It's time to recognize that the Biden Administration's so-called foreign policy experts are intent on repeating the same mistakes of the past. I'm proud to join Senator Risch in introducing this legislation, which takes the threat of Putin's hostility seriously."
"As Ukraine faces yet another build-up of Russian troops on its border and the threat of a mid-January invasion, the United States should be doing everything it can right now to deter Russia and provide Ukraine the supplies and support it needs to defend itself," Risch said. "Since the administration has failed to act, I have introduced legislation that would provide immediate material support to Ukraine. We cannot sit back and wait to react to Russian aggression. Congress must continue its strong support for the Ukrainian people and their right to sovereignty and self-defense."
The bill "substantially and immediately increases material support for the Ukrainian Armed Forces, including funding for weaponry, training, and military reform" including sending $450 million to Ukraine in Foreign Military Financing. The bill would also "replenish the presidential drawdown authority account should the president use all currently available funds to support Ukraine" and add more sanctions on Nord Stream 2 which Rubio insisted was "a Kremlin malign influence project designed to disenfranchise Ukraine and threaten European energy security." If Russia invades Ukraine, the bill would make that nation a state sponsor of terrorism and limit military cooperation with Russia. The bill would also reaffirm a policy of "unwavering commitment to Ukrainian sovereignty."
Risch's bill was sent to the Foreign Relations Committee. So far, there is no companion measure over in the U.S. House.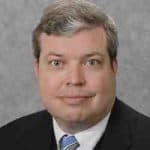 Latest posts by Kevin Derby
(see all)