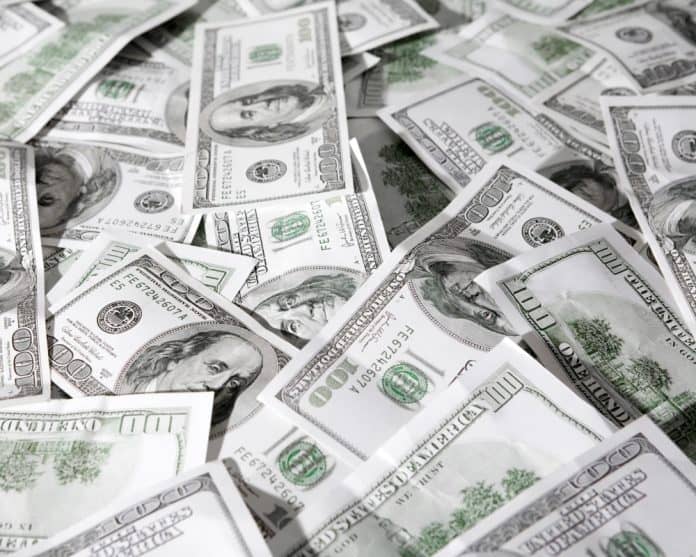 On Thursday, with many of its members wearing masks and with social distancing efforts in effect, the U.S. House approved another $484 billion in federal funds to help the economy during the coronavirus pandemic.
The House passed the package on a 388-5 vote while U.S. Rep. Justin Amash, I-Mich., voted present. Four Republicans–U.S. Reps. Andy Biggs of Arizona, Ken Buck of Colorado, Jody Hice of Georgia and Thomas Massie of Kentucky–and U.S. Rep. Alexandria Ocasio-Cortez, D-NY, voted against the package. Four members of the Florida delegation–Democrat U.S. Reps. Al Lawson and Fredercia Wilson and Republican U.S. Reps. Francis Rooney and Dan Webster–were among the 35 members who did not vote.
The U.S. Senate approved the measure on voice vote
earlier in the week
.
President Donald Trump
has said he will back this latest relief effort.
The bulk of the funds–$310 billion–will be added to the Paycheck Protection Program (PPP) which sends stimulus funds to small businesses. The latest legislative effort also sends $75 billion to hospitals and $25 billion to expand testing. These funds are in addition to three legislative packages passed last month including the $2.2 CARES Act at the end of March.
U.S. Rep. Stephanie Murphy, D-Fla., took to the House floor to express her support of the bill.
"Today's bill is a positive step and has my full support, but it took too long.  Next time, let's skip the partisan games and just do our jobs," Murphy said. "We must be aggressive and smart. We should spare no expense when it comes to testing, treatments, and vaccines, and we must support workers and business owners who bear no blame for this crisis. We should keep workers tethered to their jobs, so they can keep getting wages and health insurance.  Aid should be swift and direct, rather than through complicated and time-consuming programs.
"For workers who do lose their jobs, Congress has provided billions to support them.  Sadly, this support has been delayed in states like Florida, whose unemployment system is marred by incompetence and indifference.  Congress must demand better," she added. "Our country confronts a deadly serious crisis.  As leaders, we must unite to combat COVID-19.  My fellow Blue Dog colleagues and I will continue pushing for more bipartisan cooperation to get the job done for the American people."
U.S. Rep. Lois Frankel, D-Fla., who sits on the U.S. House Appropriations Committee, also backed the package.
"Today I voted for another funding package that will provide the emergency resources that are desperately needed to protect American lives and livelihoods. Now, Congress must move quickly to provide relief to state and local governments whose revenues are dwindling due to COVID-19," Frankel insisted.
U.S. Rep. Charlie Crist, D-Fla., a colleague of Frankel's on the Appropriations Committee, also voted in favor of the funds.
"The People's House continues its tireless work to lift up Americans and small businesses suffering from the impact of the coronavirus. This emergency aid package focuses on the immediate need: getting a test in the hands of every American that needs one, making sure our hospitals have the funding and resources they need, and maintaining our commitment to keeping small businesses afloat during this crisis," said Crist. "While passage of this bill will be a major help to our hospitals and Main Street small businesses on the frontlines of this outbreak, we've still got a lot of work to do. The federal government has a critical, irreplaceable role to play in aiding our fellow Americans in the fight against this virus. I continue to work with my colleagues on the Appropriations Committee to help craft the upcoming CARES 2 stimulus package to provide the funding and smart policies we need to get our country as safely as possible to the other side of this crisis."
On the other side of the aisle, U.S. Rep. Ross Spano, R-Fla., who sits on the U.S. House Small Business Committee, also voted to support the bill.
"The Paycheck Protection Program is intended to help out mom and pop shops around our district and country— anyone who purposely took advantage of this program will have to answer to Congress. This funding is not only a matter of protecting American paychecks, it is about protecting the fabric of our community and protecting their livelihoods," said Spano. "As the ranking member of Investigation, Oversight and Regulations on the Small Business Committee, I will ensure that not only the letter of the law was followed, but the spirit of the law as well."
U.S. Rep. Ted Yoho, R-Fla., also voted for the bill.
"Today I voted for additional funding to help small businesses make their payroll, hospitals to continue providing care, and speed up coronavirus testing. It's no secret how important small businesses are in the US economy. The main thrust of the bill, $320 billion is directly aimed at small businesses so they may continue to pay their employees while weathering this pandemic," Yoho said.
"With the Paycheck Protection Program depleted of its initial funds, it was imperative that Congress take immediate action. It is not a perfect bill by any means but, as Ways and Means Ranking Member Kevin Brady said earlier, 'It takes what is working for businesses and health care providers and replenishes it.' In my opinion, we need to open the economy as quickly and safely as possible," Yoho added.
"With all the politics being played in Washington, I would have liked to see our Ag producers who are putting food on our tables and who draw their labor from the H-2A program be incorporated in the PPP. While the Wuhan coronavirus has ground our lives and economy to a halt in the short term, Congress must continue to do all it can to shore up the nation's small businesses and its ag producers for the long-term health of our economy," Yoho said in conclusion.
U.S. Rep. Michael Waltz, R-Fla., also voted for the bill.
"Coronavirus has devastated our small businesses and many of them are struggling to stay afloat," Waltz said. "Last week, these businesses' lifeline dried up when the Paycheck Protection Plan ran out of funding. This situation is desperate and unprecedented and these small businesses are counting on us to fight for them, which is one reason why I voted in favor of this bill today."
 Still, Waltz had some reservations even as he voted for the funds.
"I do have concerns about the long-term implications of these packages, which will future generations will eventually pay for," Waltz said. "These negotiations – at the expense of our national debt – have also been happening behind closed doors, out of the public eye and without input from other members of Congress and this is a process that shouldn't be repeated. Ultimately, though, members of Congress are expected to lead and work around the clock for America, particularly during severe and challenging times. Sometimes, this means making difficult decisions like this vote – but I am ready and willing to stay and continue the work the American people elected us to accomplish."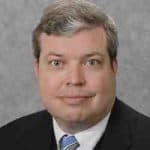 Latest posts by Kevin Derby
(see all)