 With strong support from members of the Florida delegation, the U.S. House passed two bills this week to ban energy exploration off the coast of Florida in the eastern Gulf and off the Pacific and Atlantic coasts.
The House passed U.S. Rep. Francis Rooney's, R-Fla., "Securing Florida's Coastline Act" which  "permanently extends the moratorium on oil and gas leasing, preleasing, and related activities in certain areas of the Gulf of Mexico" on a 248-180 vote as 175 Republicans and 5 Democrats voted against the proposal. The Florida delegation was heavily behind Rooney's proposal with U.S. Rep. Ted Yoho, R-Fla., being the only representative from the Sunshine State to vote against it. The bill is not expected to clear the U.S. Senate.
"Offshore drilling off the coast of Florida would create an industrial coastline less appealing to visitors, hinder our military readiness, and adversely affect our environment," Rooney said after the vote. "I want to ensure that all areas east of the Military Mission Line in the Gulf of Mexico are permanently protected from offshore drilling, so these negative consequences do not transpire. Floridians overwhelmingly support the idea as evidenced by the 69 percent approval of a 2018 state constitutional amendment banning offshore drilling off the coast of Florida. The military has supported this as well, since the Eastern Gulf is America's largest testing ground."
"I thank Speaker Pelosi and House Leadership for taking up this bill and my colleagues who voted in favor. Hopefully our Florida Senators Rubio and Scott can accomplish moving this legislation to passage in their chamber and that President Trump will support Florida's critical imperative by signing it into law," Rooney added.
"The Trump administration's efforts to expand offshore oil drilling in the Gulf of Mexico threaten to coat our beaches with oil, increase carbon pollution and exacerbate the climate crisis," said U.S. Rep. Kathy Castor, D-Fla., who cosponsored the bill.  "By passing my Protecting and Securing Florida's Coastline Act to ban offshore drilling in the Gulf, we are safeguarding our way of life in Florida.
"Offshore drilling not only has the potential to negatively impact Florida's economy and natural environment, but it would also have dire consequences to our national security and the readiness of our troops," Castor continued.  "The U.S. military has stated again and again that a moratorium on drilling in the Eastern Gulf – the largest military training facility in the world – is critical to mission readiness activities like training and weapons' testing that occur there.  Through my Protecting and Securing Florida's Coastline Act, these waters will be free from interference and available for essential training vital to the safety and effectiveness of our warfighters, as well as our national security.
"Floridians are keenly aware of the negative impacts of oil and gas drilling off our coasts.  Just last November, they made it clear that the risk of oil drilling is too much when they voted overwhelmingly in favor of banning drilling in Florida's waters," she continued.  "It is clear that we must act now. The economic, national security and environmental reasons to prohibit oil drilling off of Florida's coasts are paramount."
"Florida's precious coastline is a national treasure and a vital military asset. Our military mission, environment, and property values cannot be subjected to the potentially disastrous repercussions caused by drilling in the Gulf of Mexico. It is incomprehensible that a drilling moratorium would not be imposed in an area where experimental missiles are tested and launched. I applaud the passage of today's bill, which permanently extends the ban on drilling in key regions of the Gulf of Mexico including the Gulf Test Range, and I commit to further ensuring that no drilling occurs off Florida's coast," said U.S. Rep. Matt Gaetz, R-Fla.
U.S. Rep. Charlie Crist, D-Fla., was able to add two amendments to the bill, codifying the Well Control Rule and the Production Safety Systems Rule which, he insisted are "critical offshore drilling safety regulations" rolled back by the Trump administration.
"In 2010, Floridians saw our beaches, coastal communities, and thriving tourism economy devastated by the Deepwater Horizon oil spill," said Crist. "And after years of painstaking work and billions spent on recovery efforts, Floridians across the state said 'never again' and voted overwhelmingly to protect our coasts from the dangers of offshore drilling."
"The Trump administration's decision to roll back safety rules enacted to prevent another Deepwater Horizon was shocking, putting Florida's coast again at risk. We need to learn from our mistakes, not repeat them, and that's the goal of this amendment," Crist added.
The House also backed a proposal from U.S. Rep. Joe Cunningham, D-SC, banning energy exploration off the Pacific and Atlantic coasts on  238-189. Florida Republicans were far more divided on this one as U.S. Rep. Vern Buchanan, R-Fla., Gaetz, U.S. Rep. Brian Mast, R-Fla., U.S. Rep. John Rutherford, R-Fla., Rooney and U.S. Rep. Michael Waltz, R-Fla., voted with the Democrat majority while other GOP representatives from the Sunshine State voted against it.
Reach Kevin Derby at kevin.derby@floridadaily.com.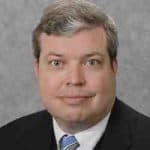 Latest posts by Kevin Derby
(see all)